Cody Ellingham is a photographer and art director.
He is passionate about exploring the past and what the future could have been.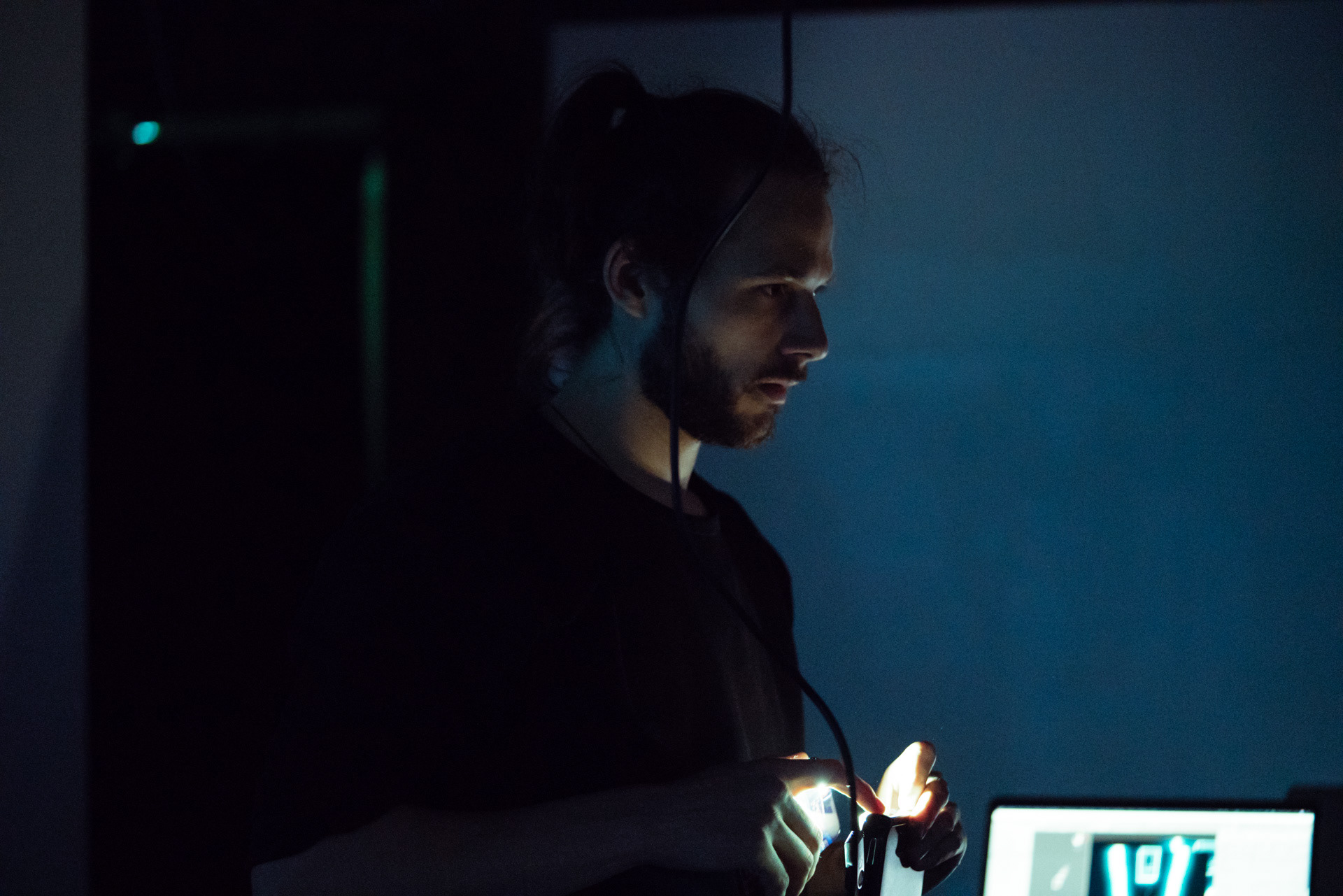 As aging and ornately beautiful 'Shikumen' lane houses are torn down across Shanghai, a New Zealand photographer has set out on a mission to capture the historic streets before it's too late.
Photographer Cody Ellingham (New Zealand) has embarked on a project to explore the intricate communal Shikumen lane houses unique to Shanghai's oldest districts, as part of his Shanghai Streets series. The structures, part inspired by the Chinese 'Hutong' style housing of the capital and heavily influenced by French and British colonial and art deco styles, were built in their thousands between the end of the 19th century and World War Two.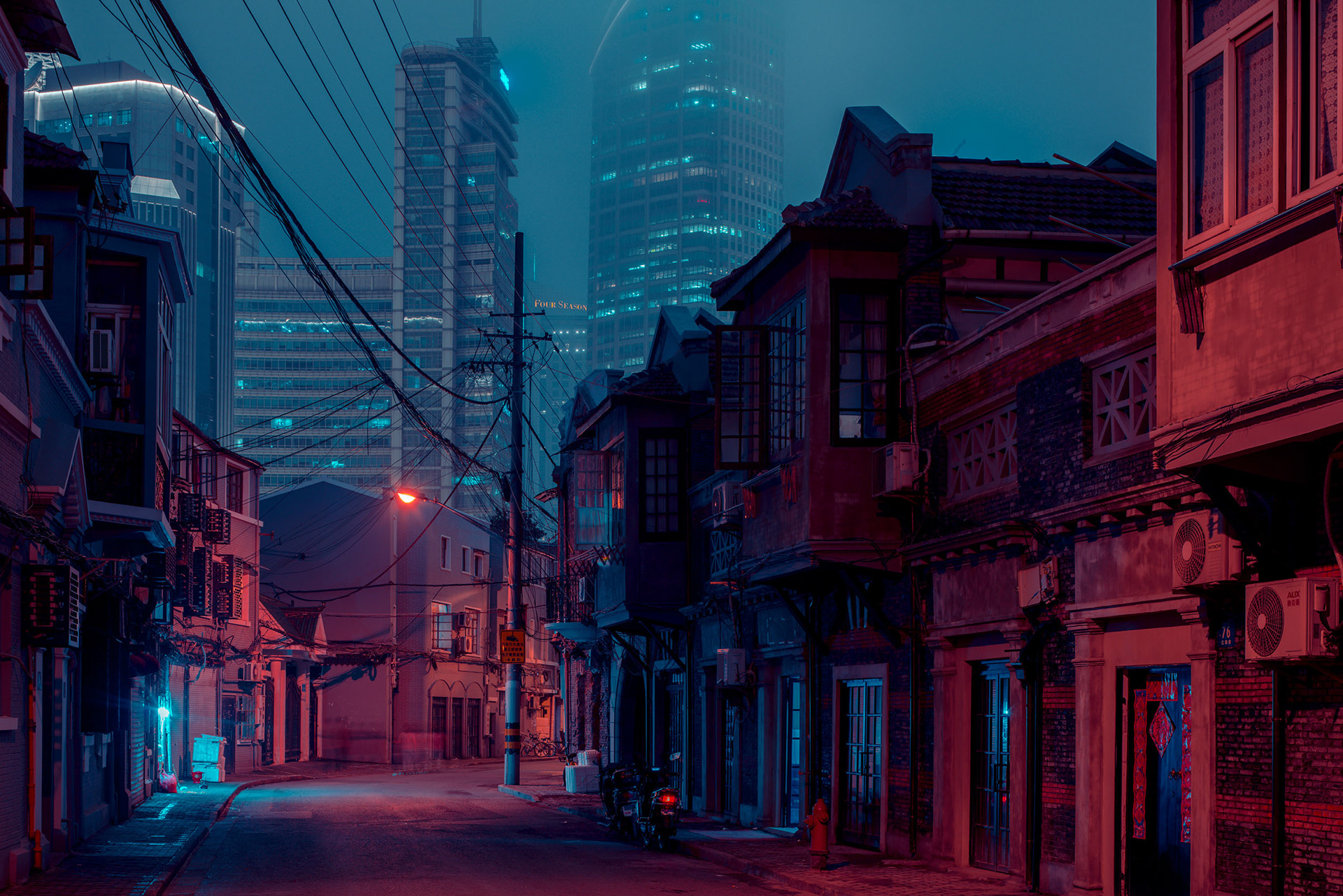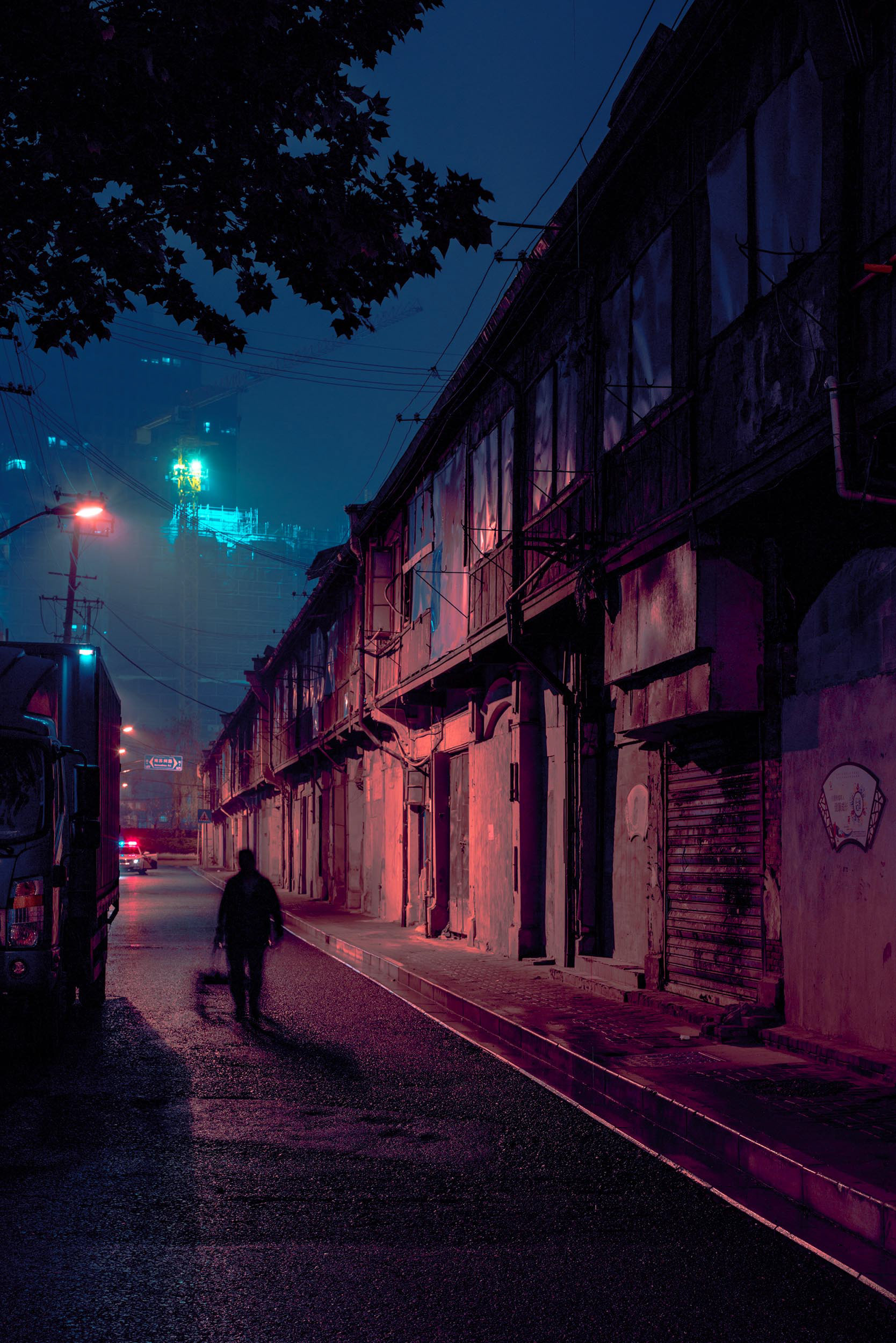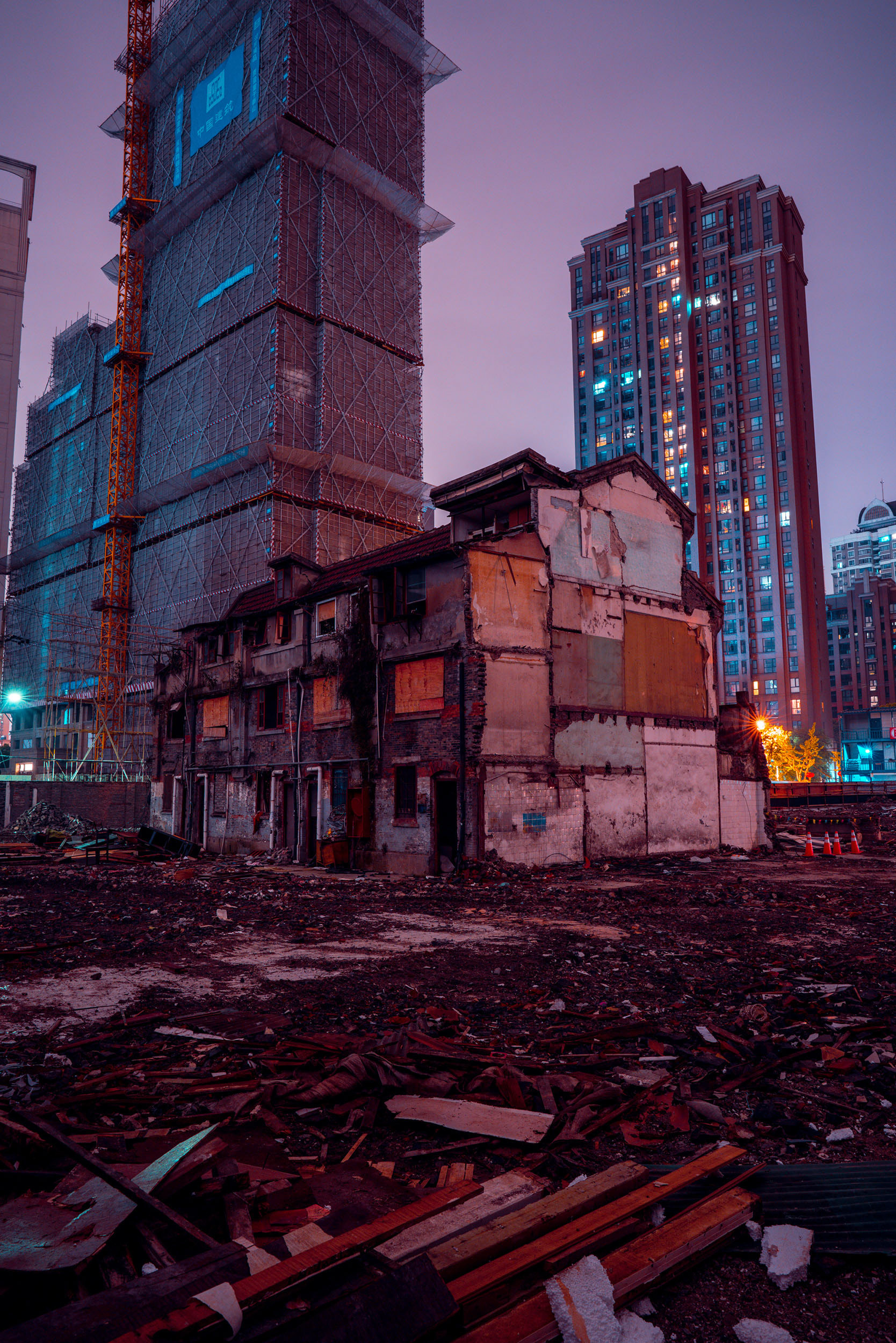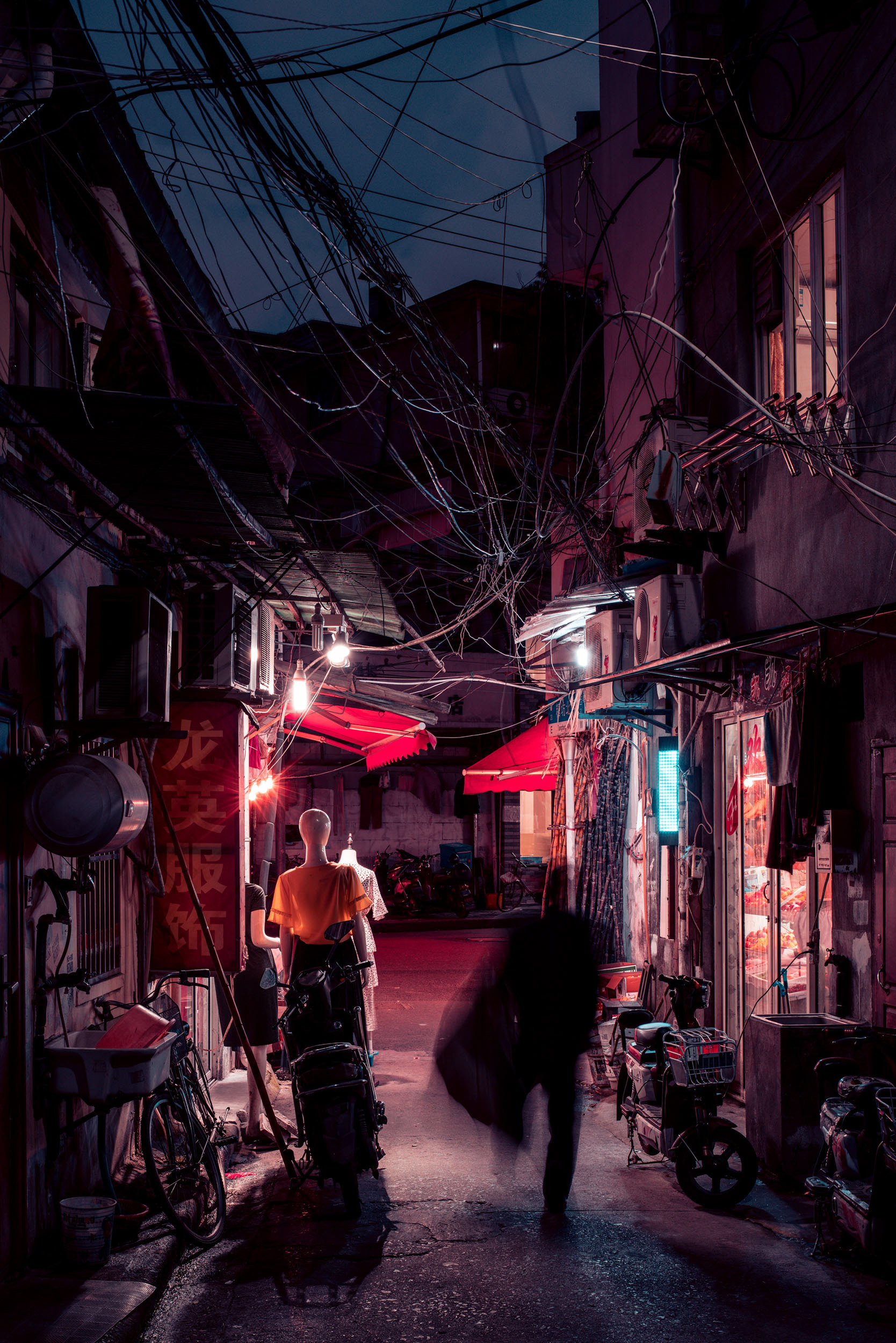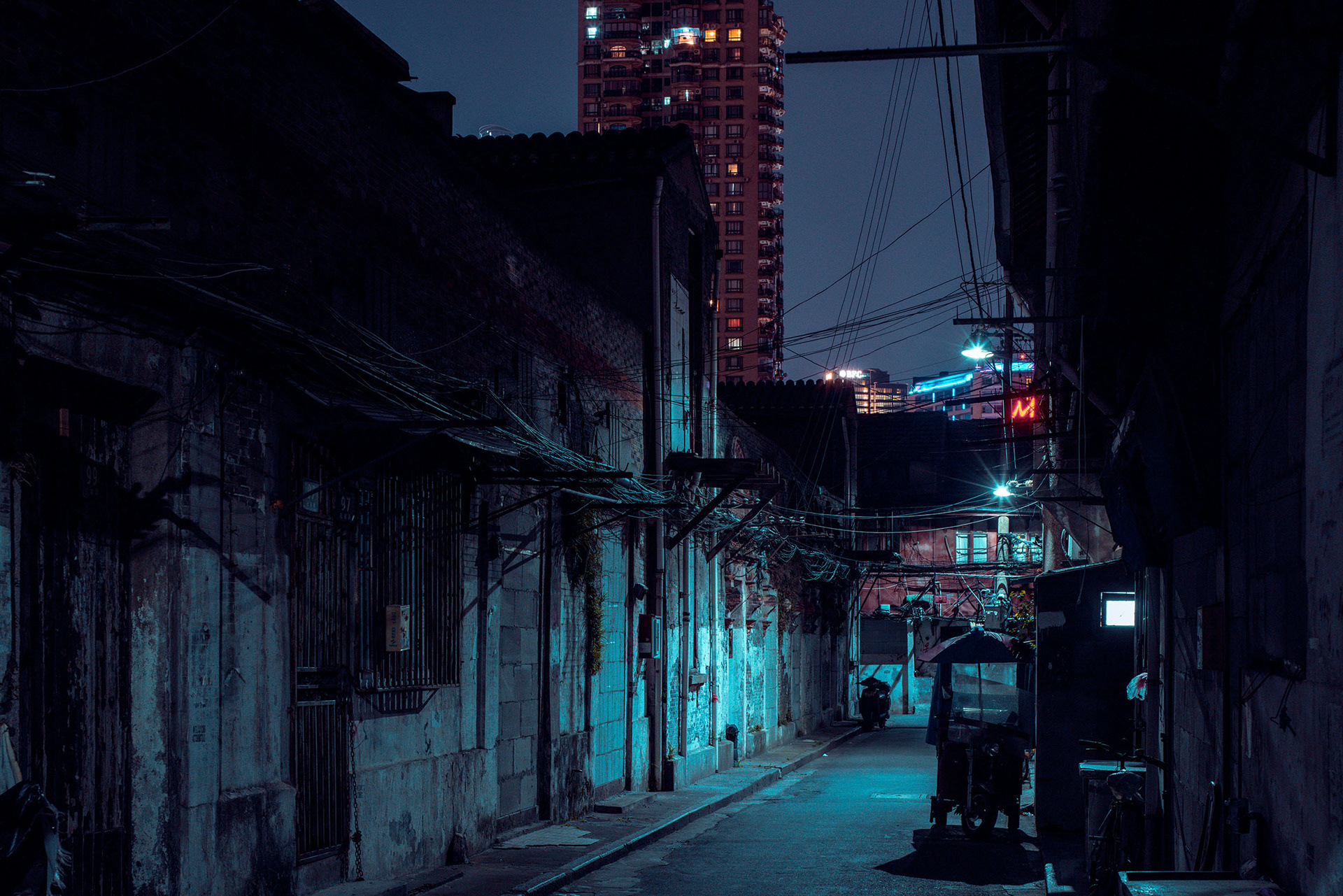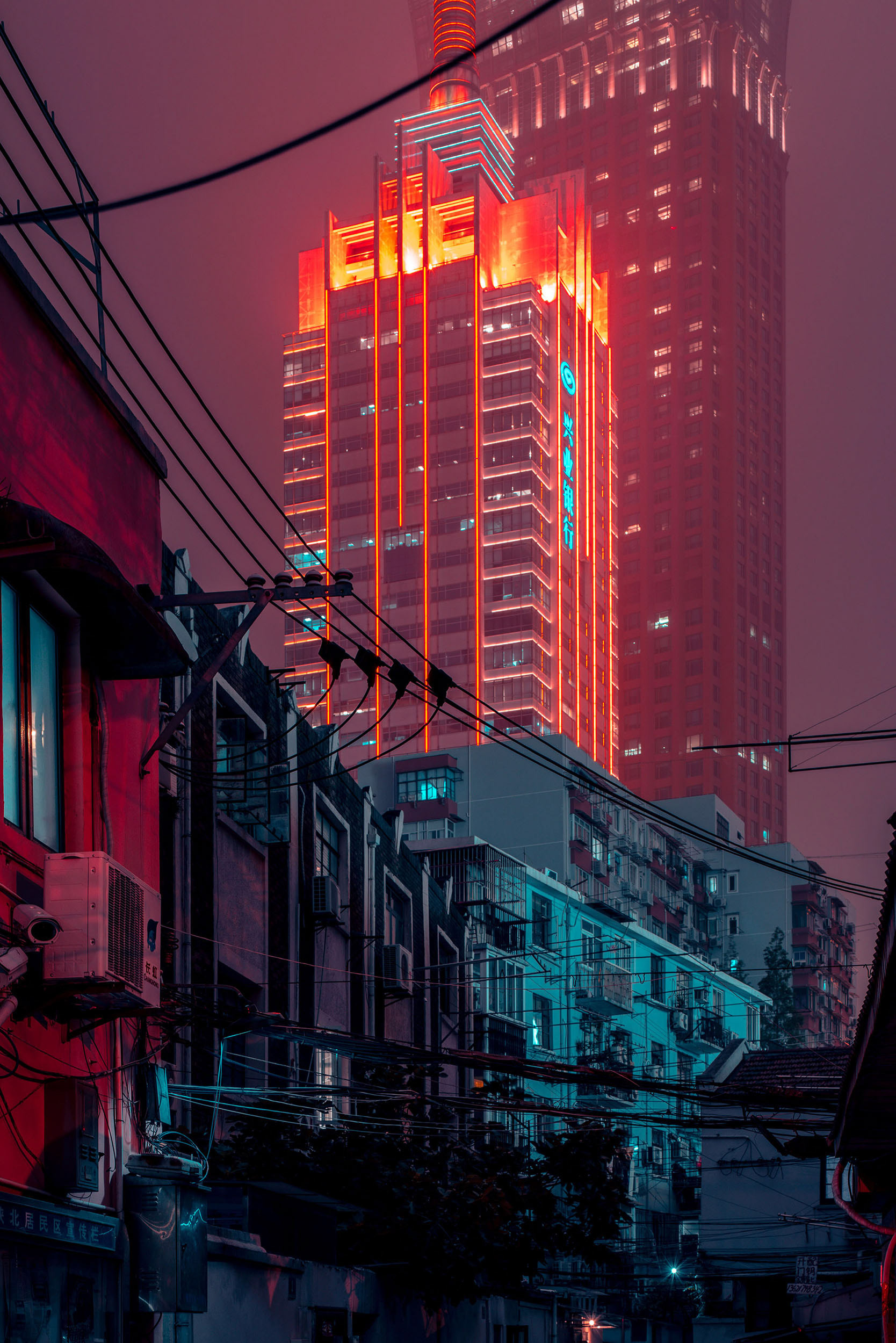 Electric City / Collaboration with Van Der Architects
Van Der Architects
and
Cody Ellingham
collaborated to create a unique installation artwork to decorate the new Learning Centre for one of the world's big three management consulting firms.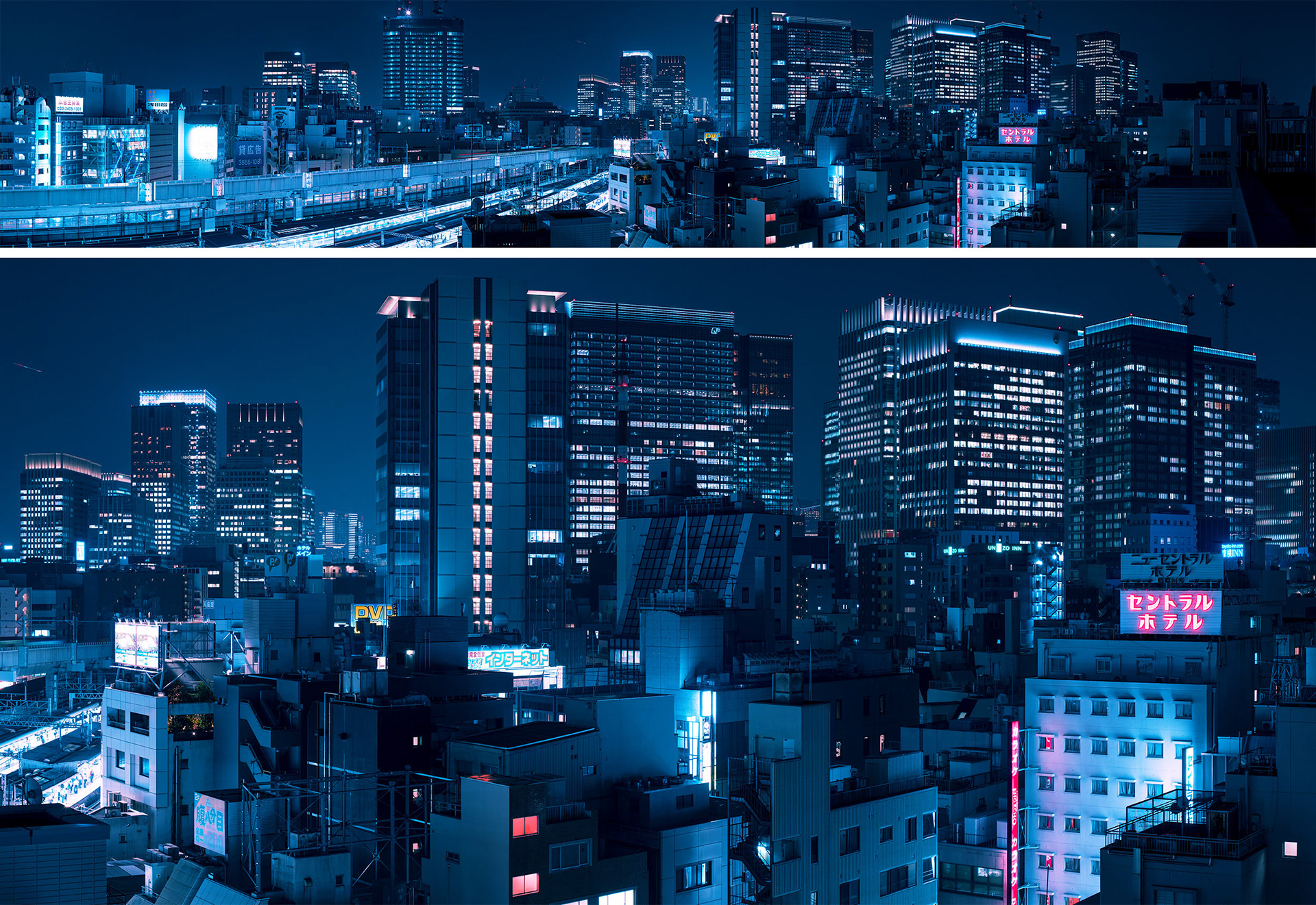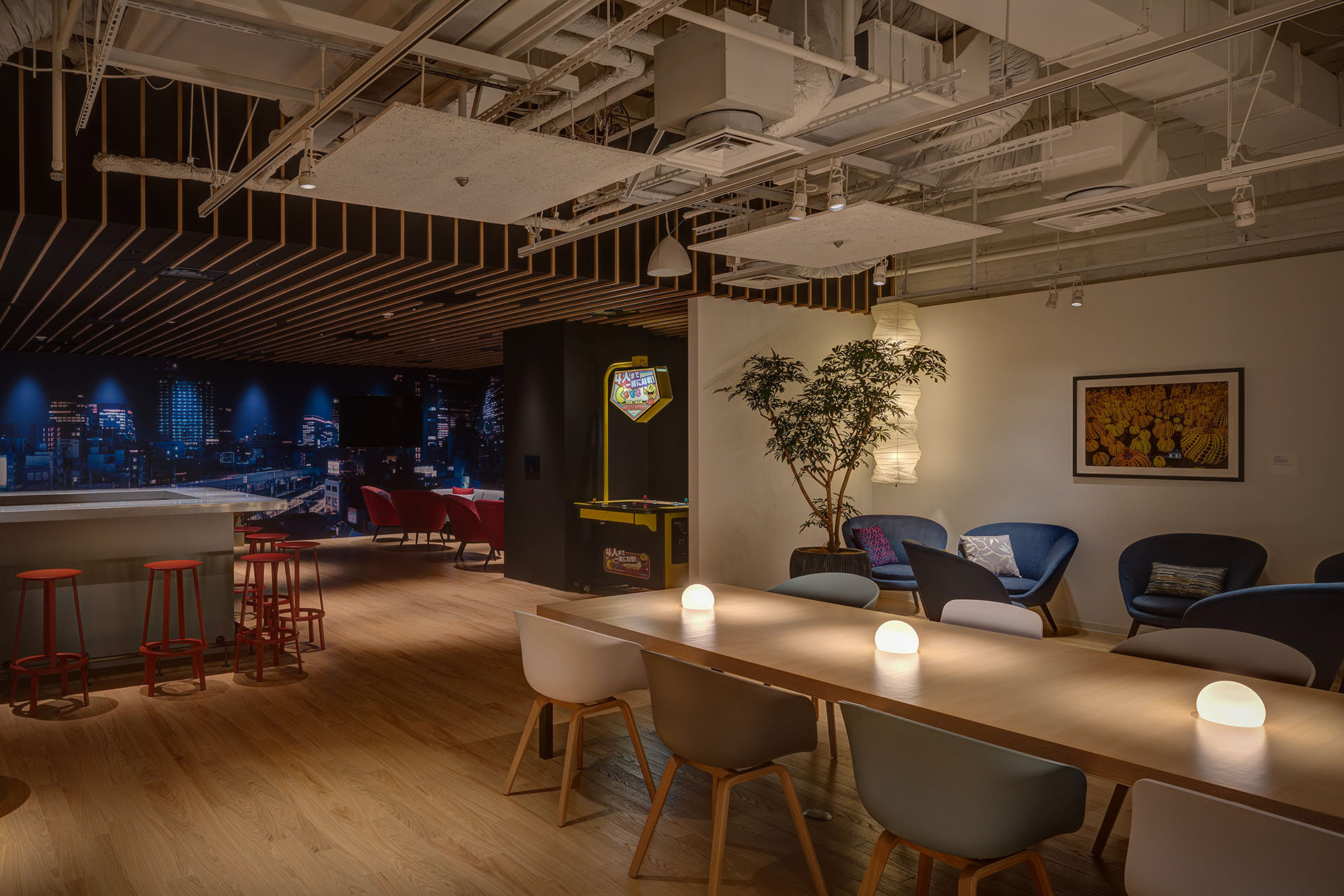 Future Cities by DERIVE
A ground-breaking digital art installation that combines the power of 3D photogrammetry with shared interactive experiences.
The first Future Cities by DERIVE event was held in Tokyo in December 2018, where more than 200 people visited over two days.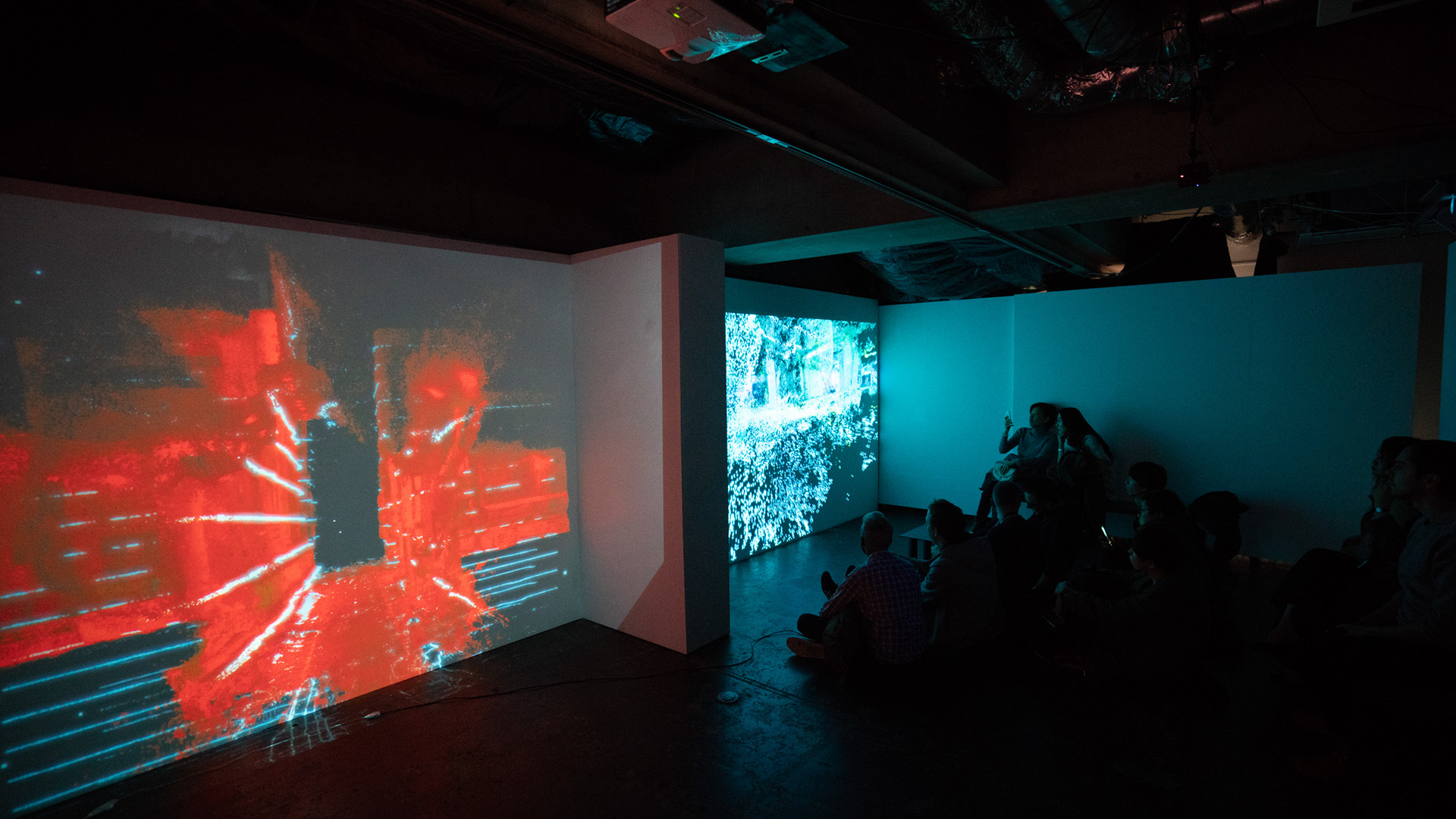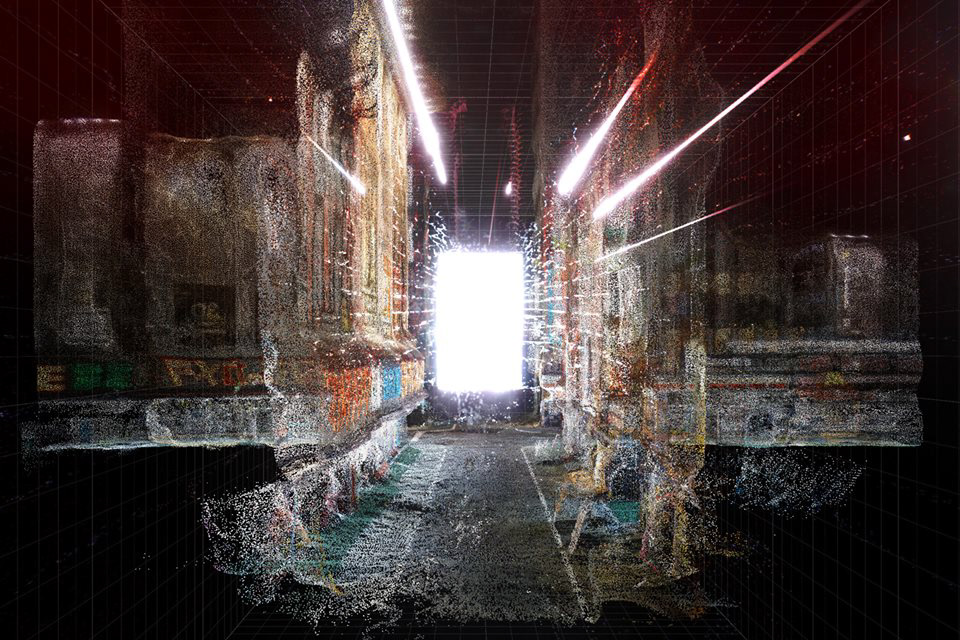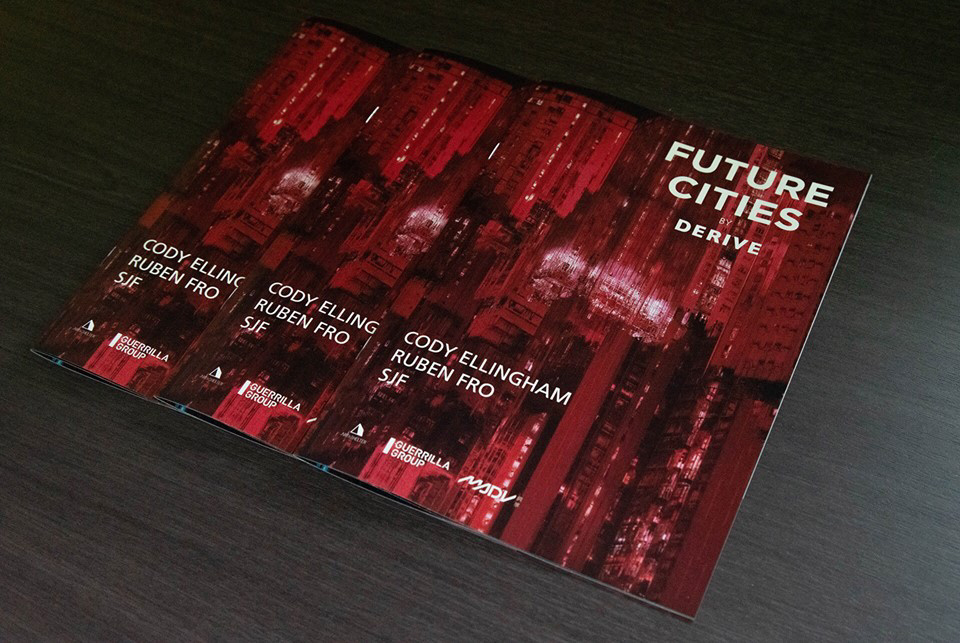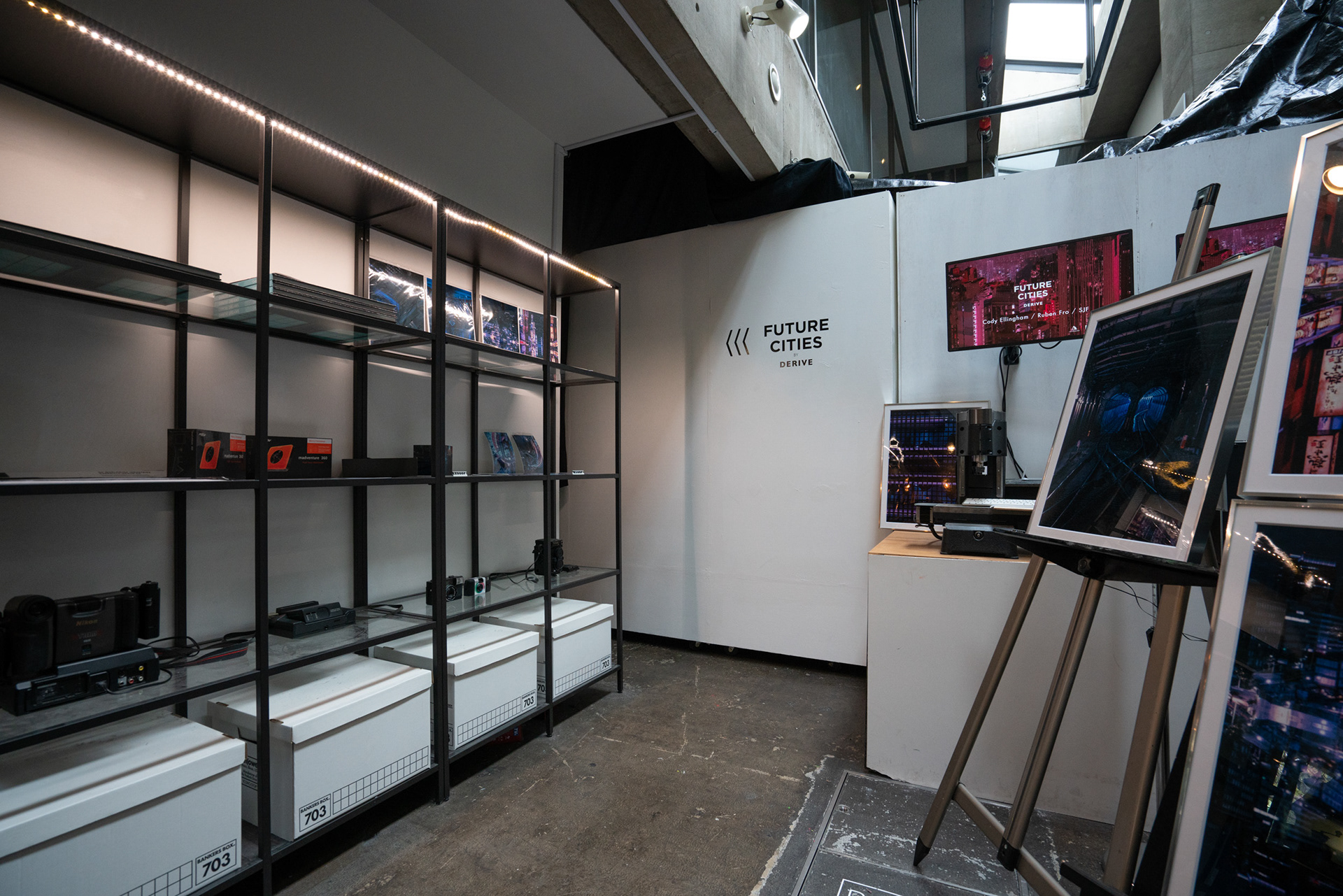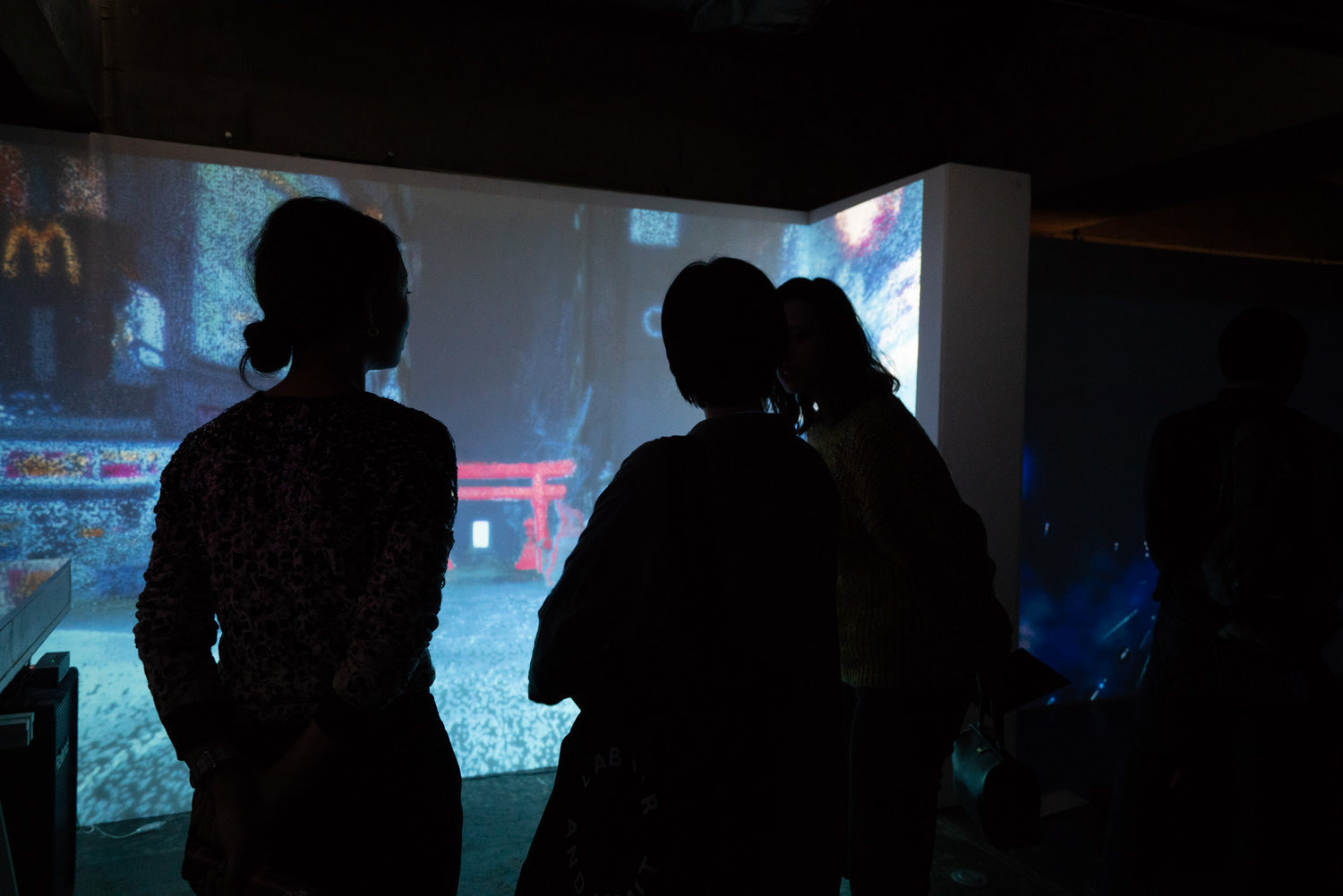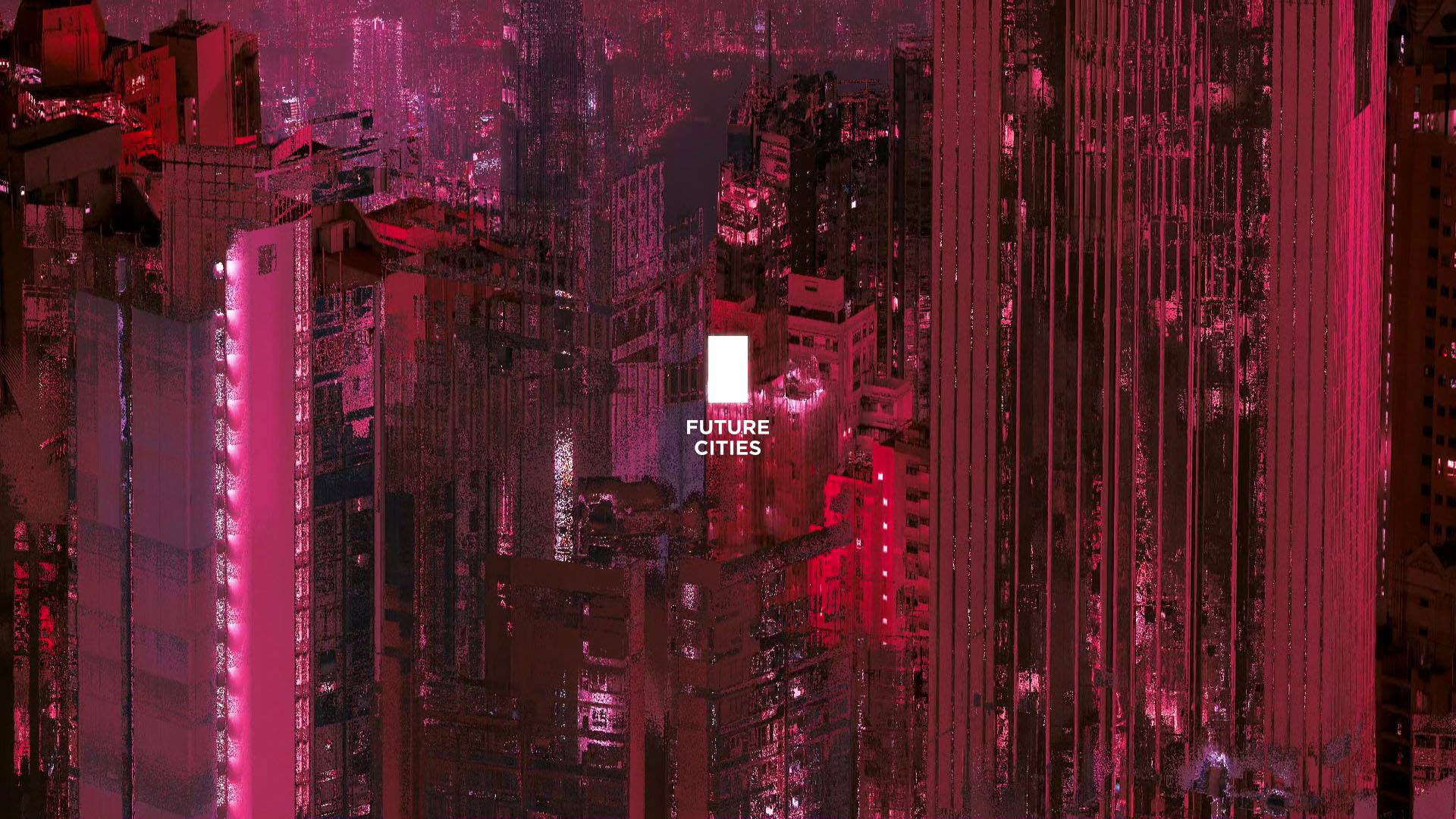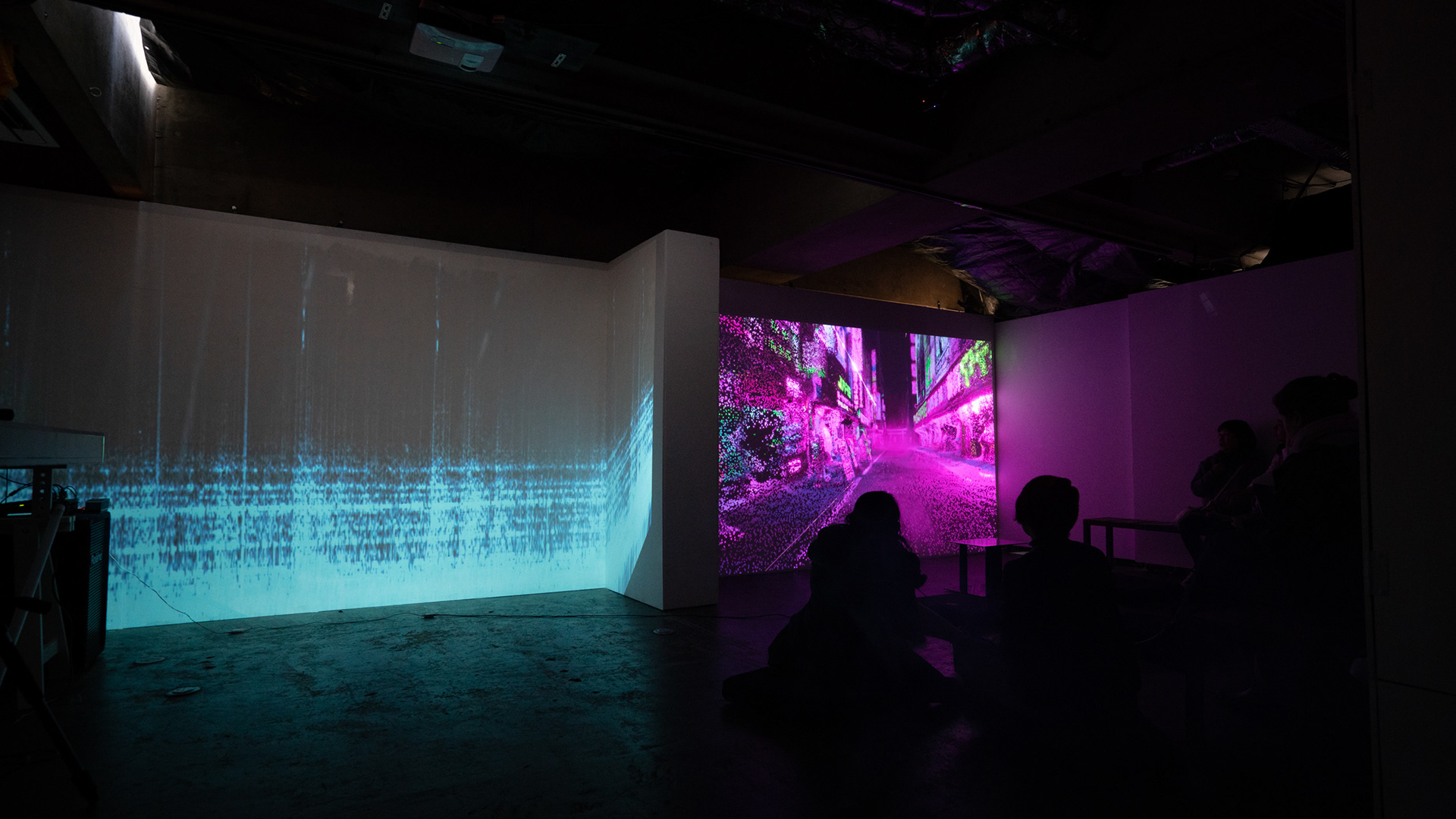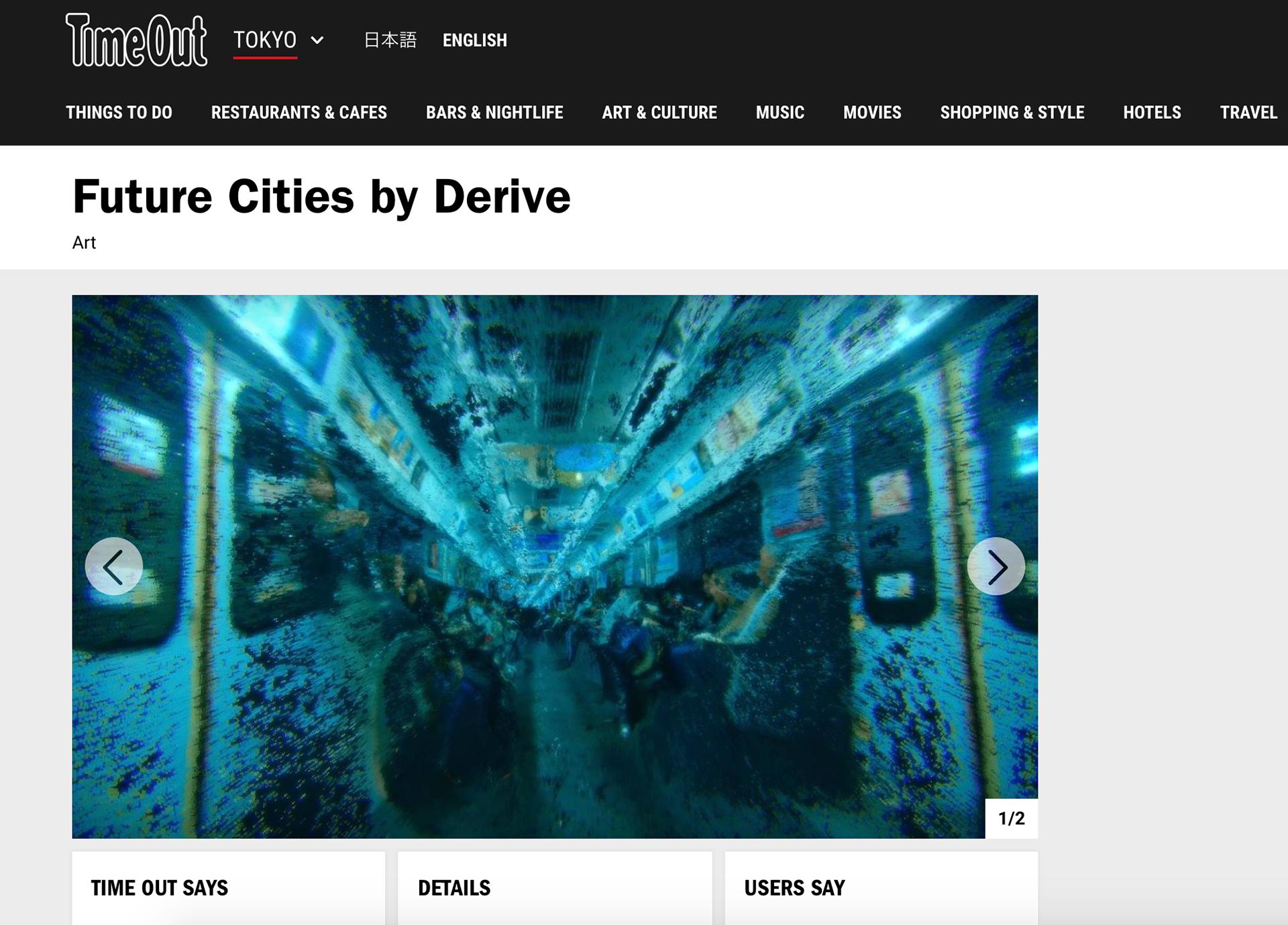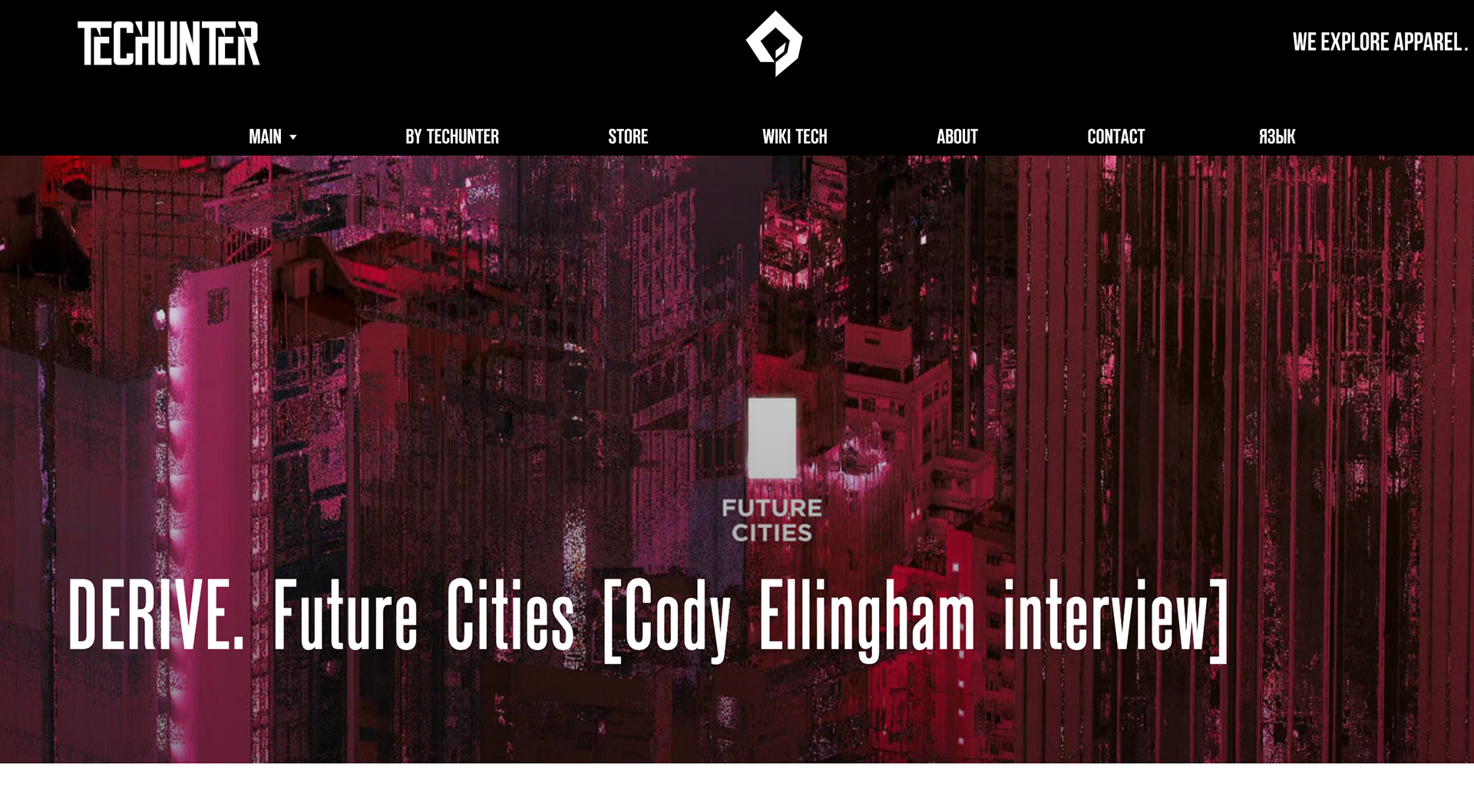 Danchi Dreams - Published Limited Edition Photobook
A photographic series and photobook exploring the architecture of Japan's modern public housing, known as 'danchi'. The project is not just a study of buildings, but a journey through the dreams of a generation who grew up in the 1960s aspiring to live in these buildings which today stand decaying and often derelict.
Danchi Dreams was exhibited as a photography exhibition in Tokyo in 2018 in a building which Cody Ellingham converted to look and feel like a 'Danchi', and was released as a photobook after successfully being funded  $15,000USD on Kickstarters to publish a limited-edition run of 300 photobooks.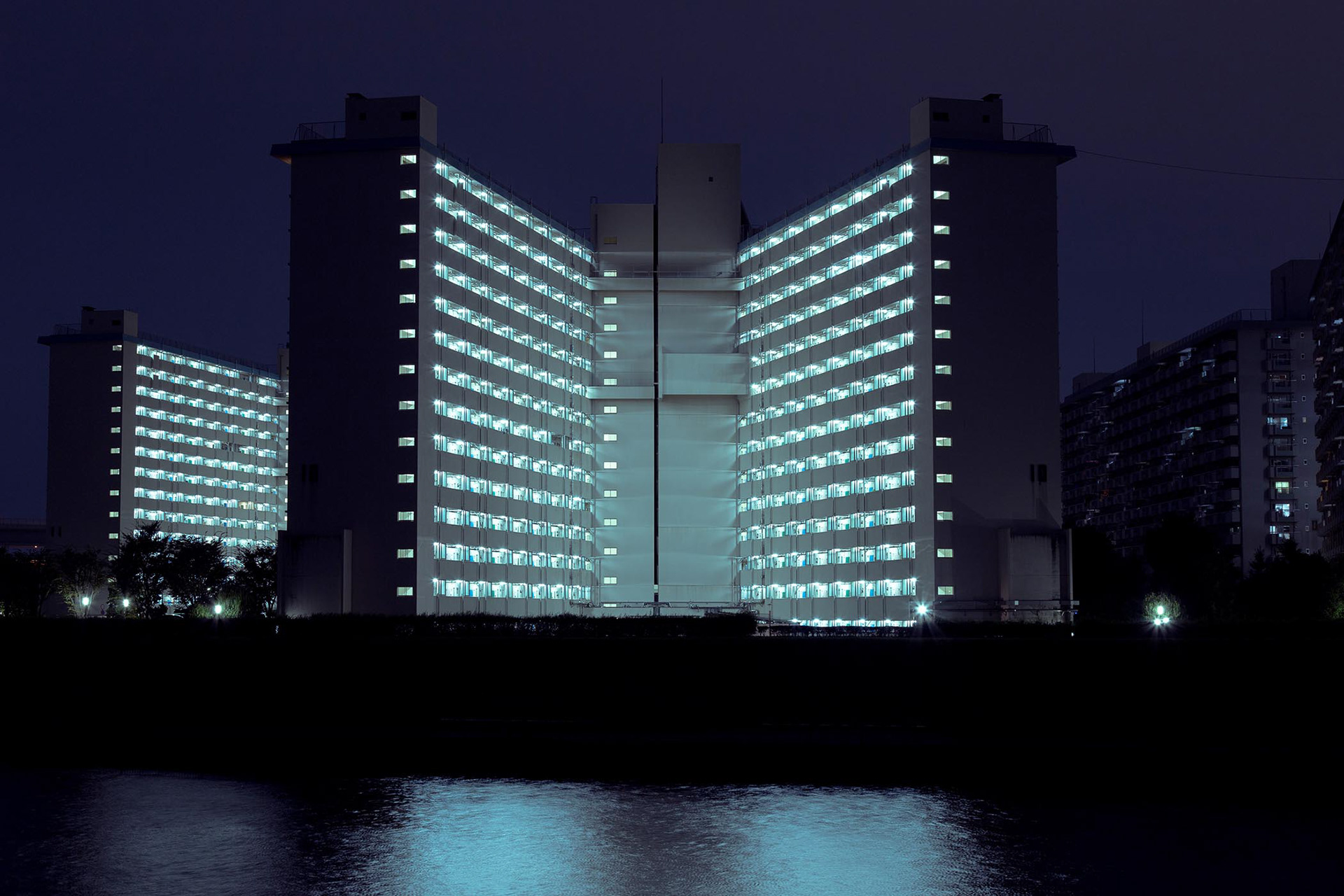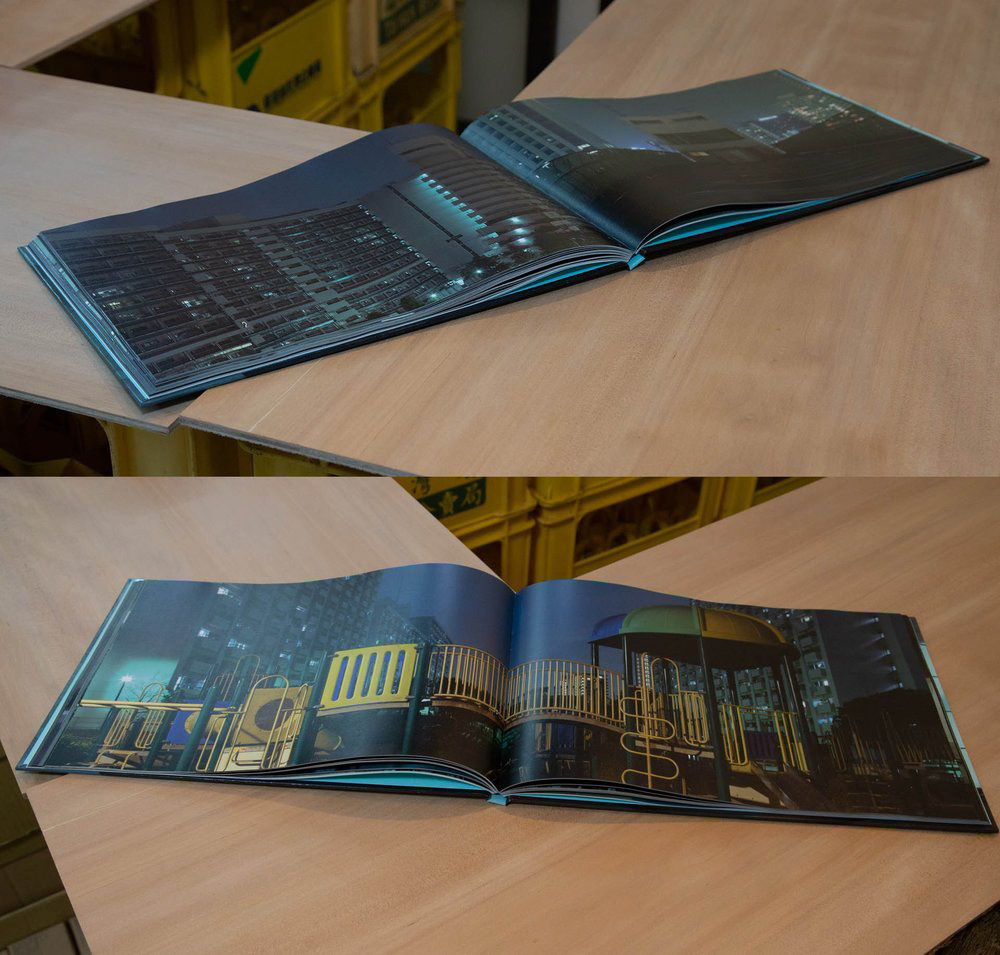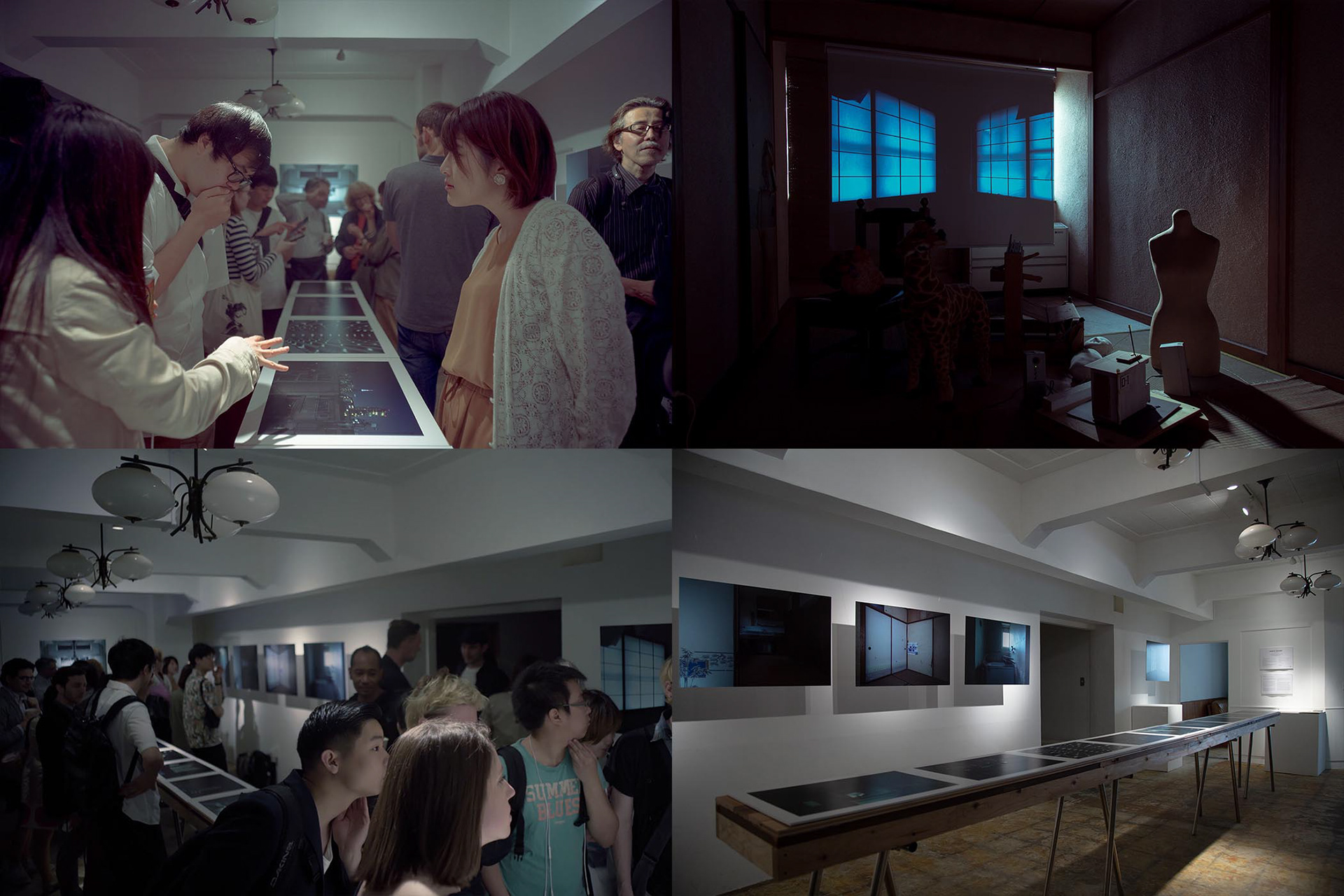 1964 - The Architecture of the First Tokyo Olympics
A series created for Pen Magazine International exploring the last remaining architecture of the 1964 Tokyo Olympics, ahead of the 2020 Summer Games. 

Web link: https://pen-online.com/arts/1964/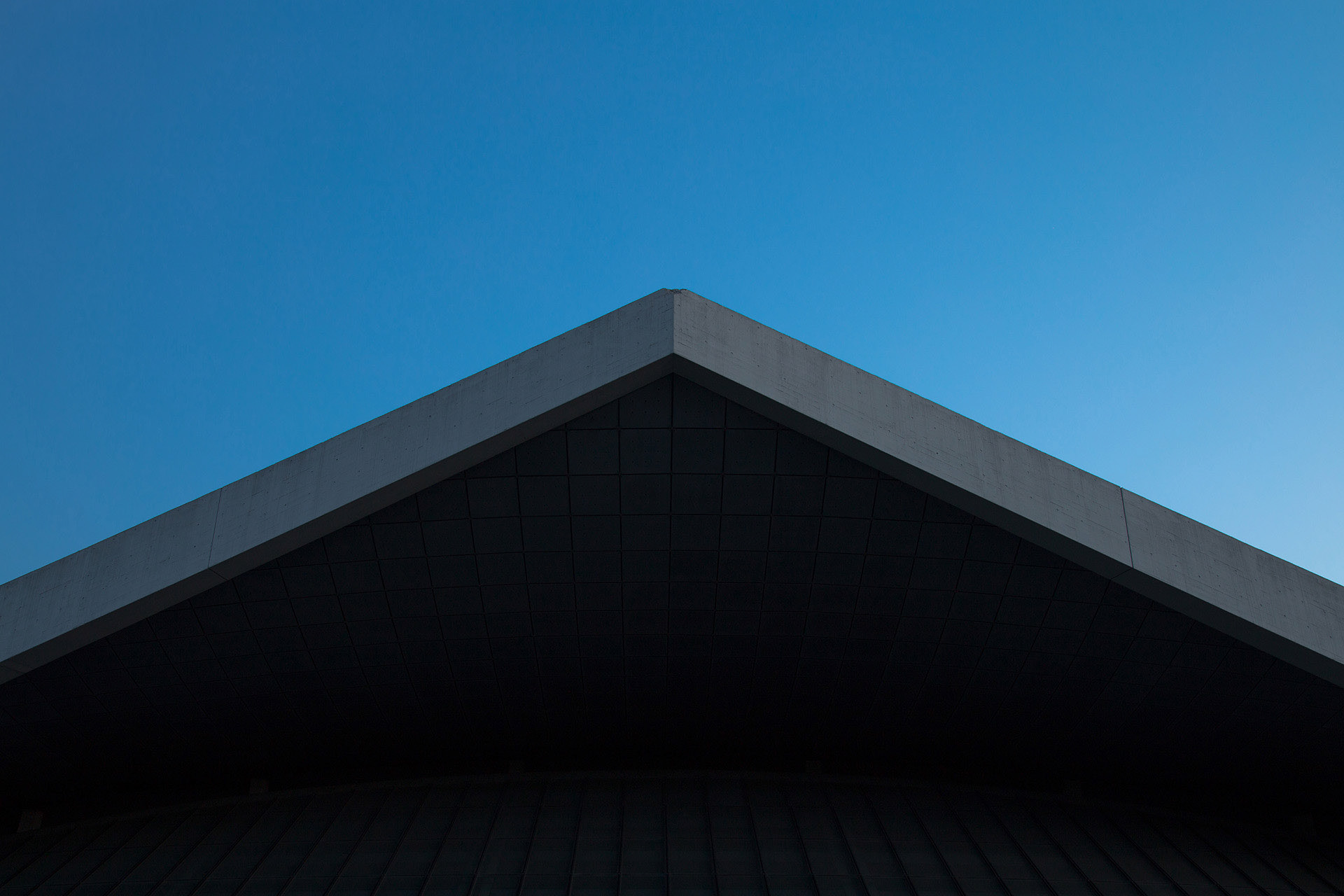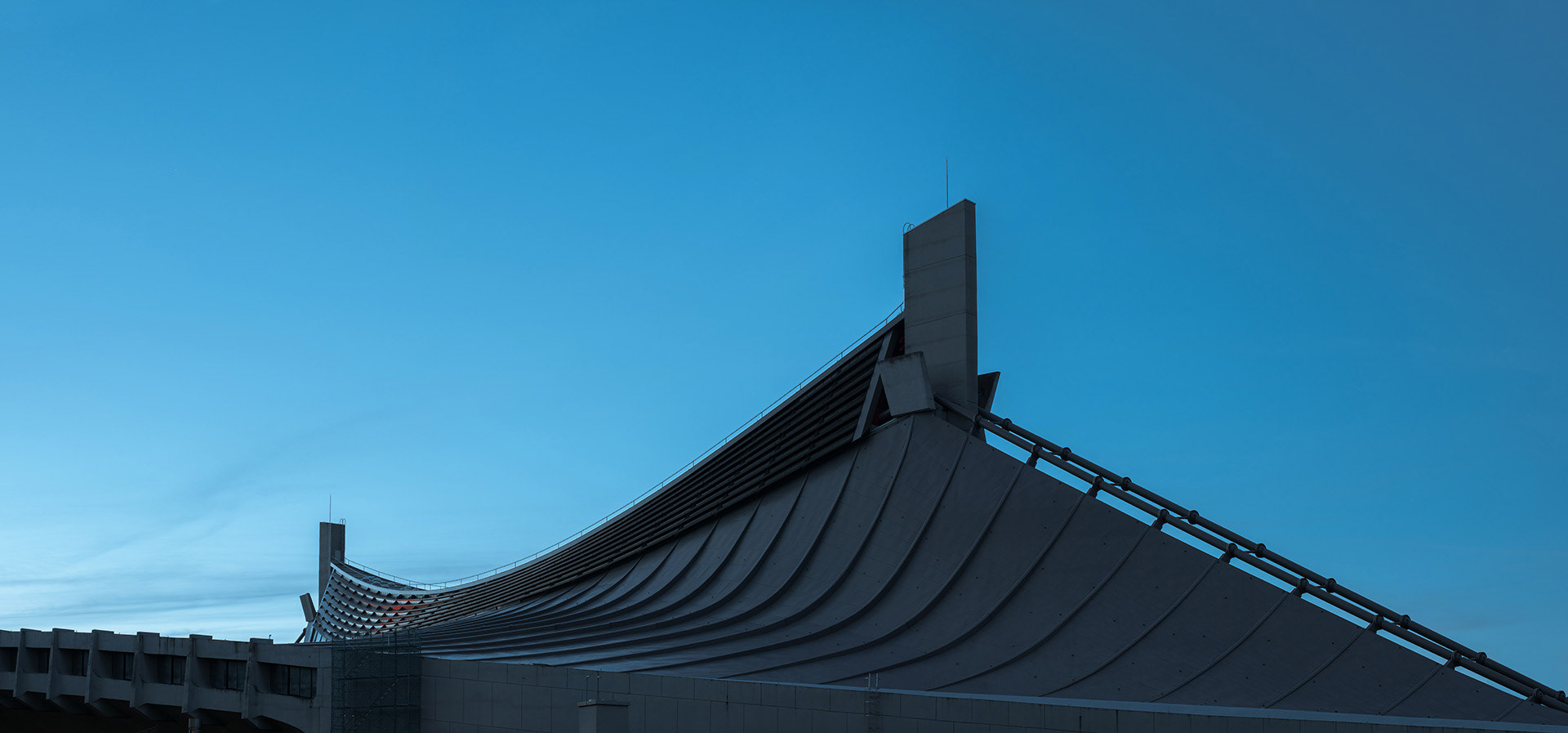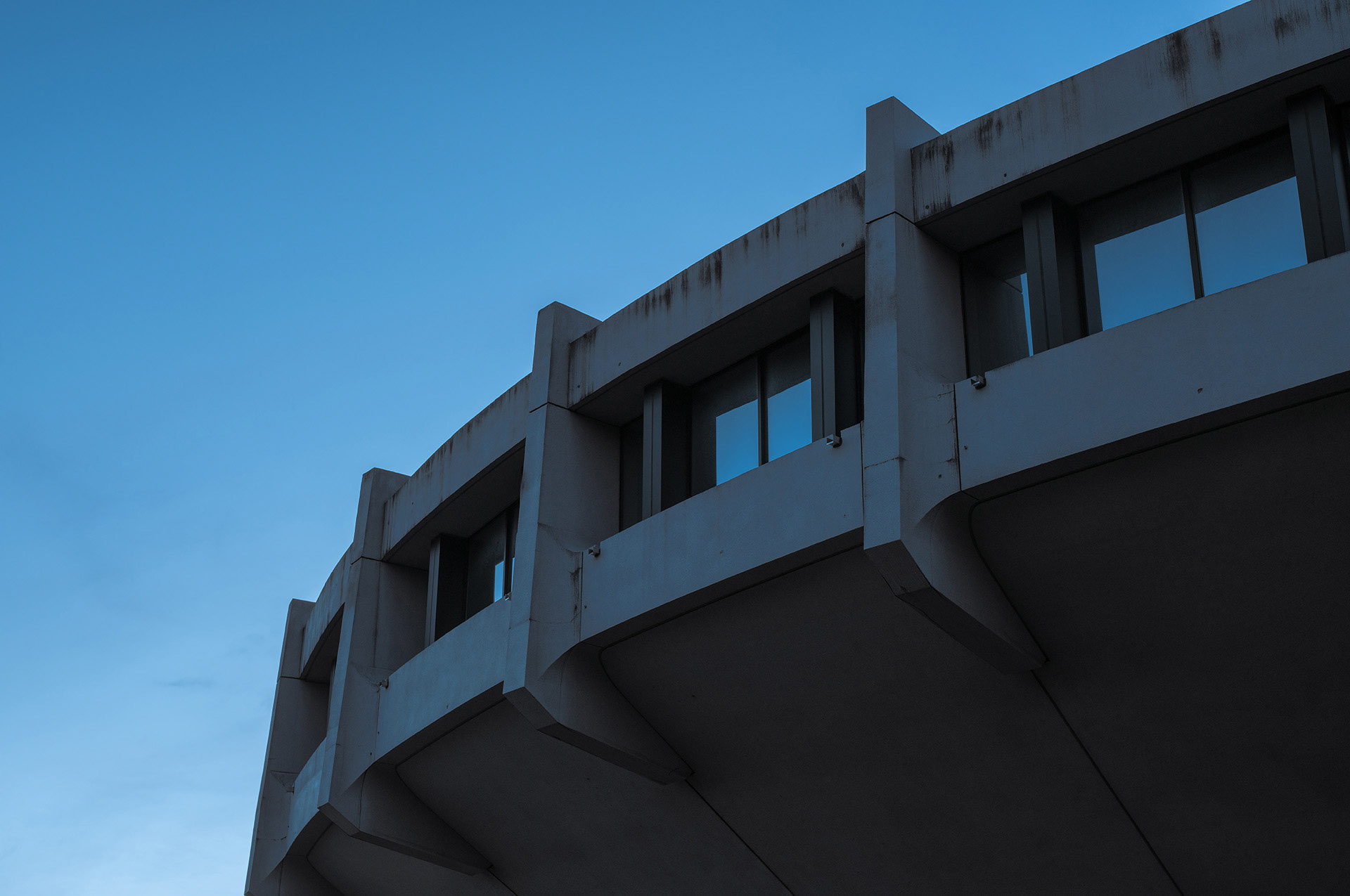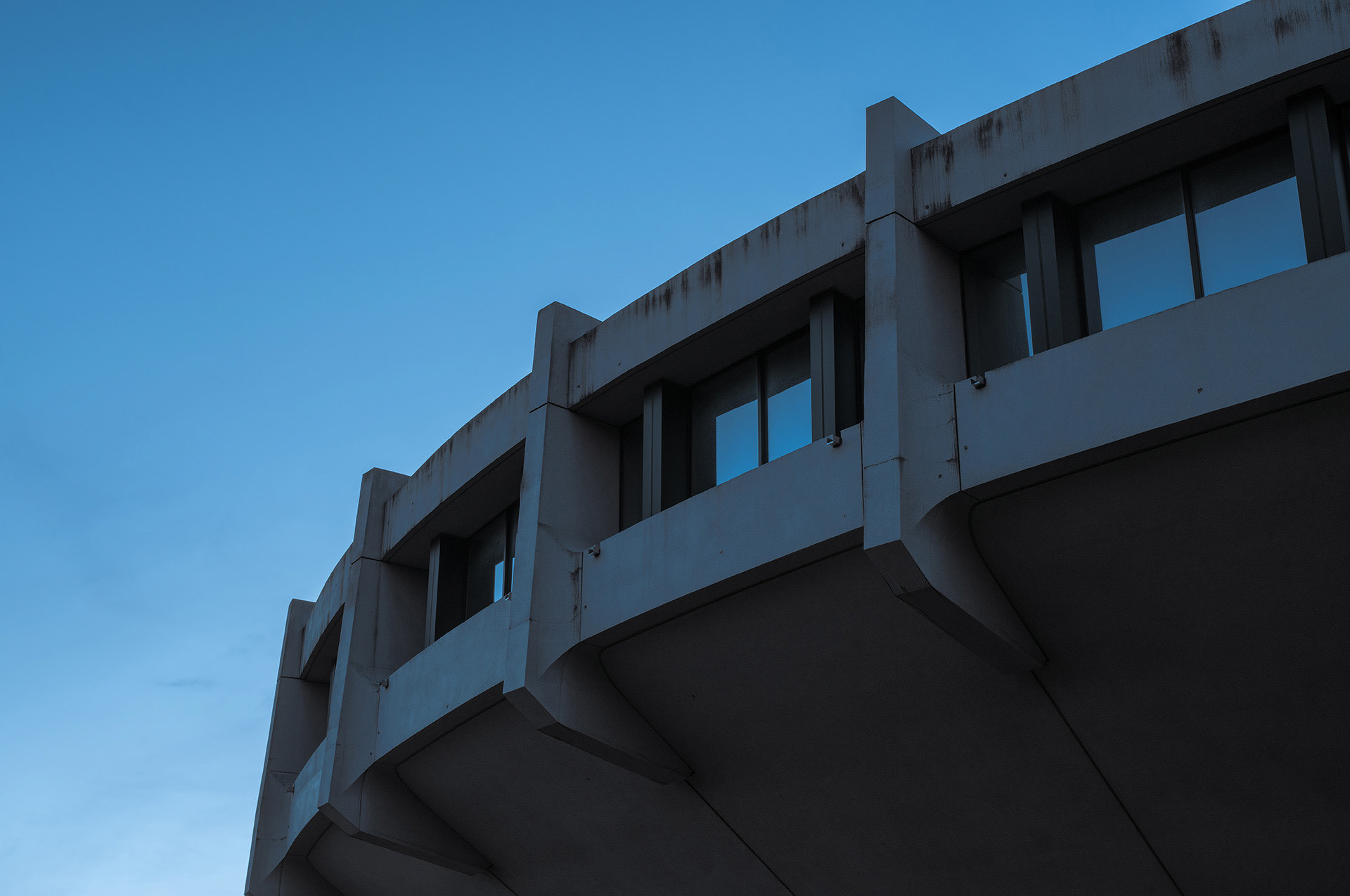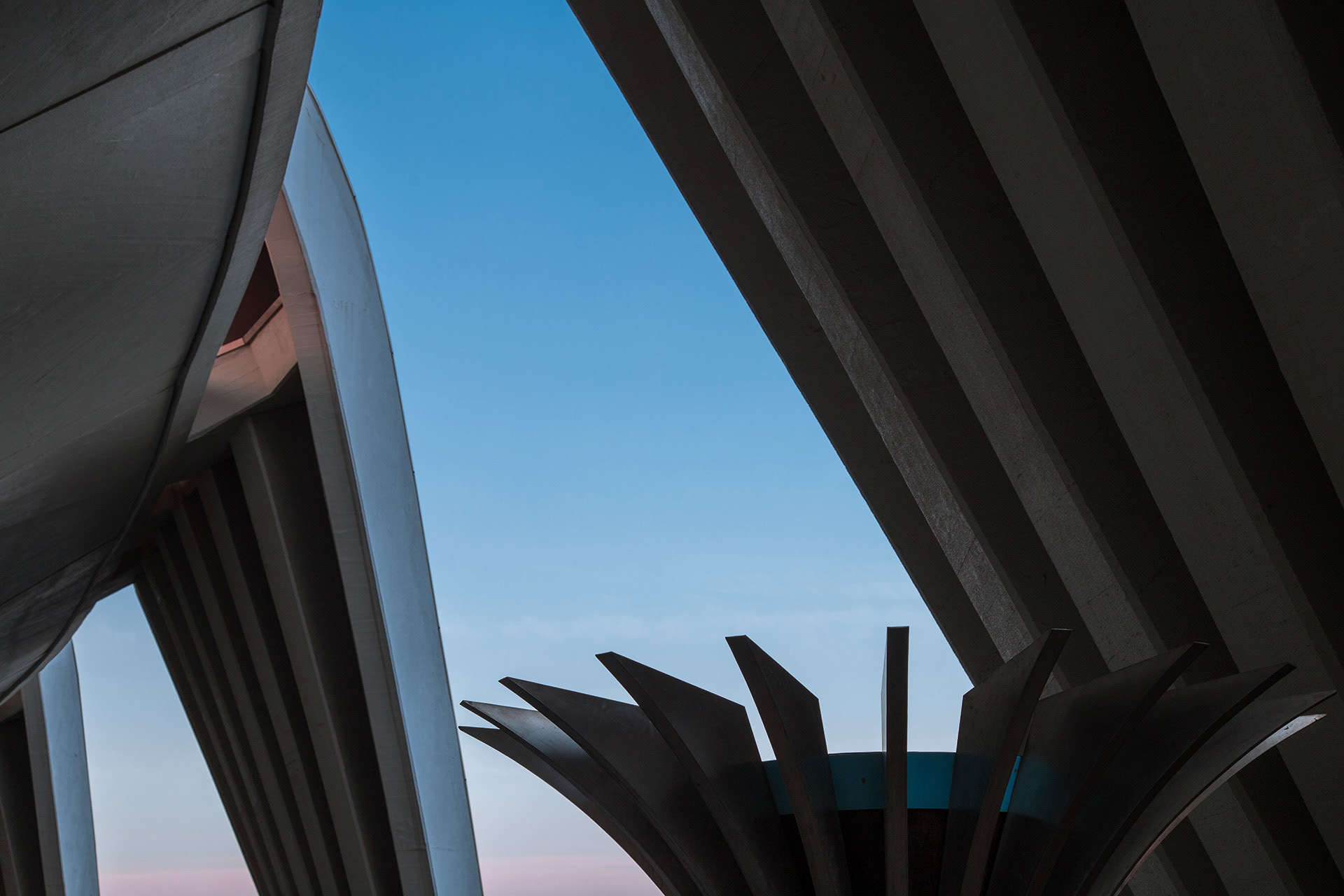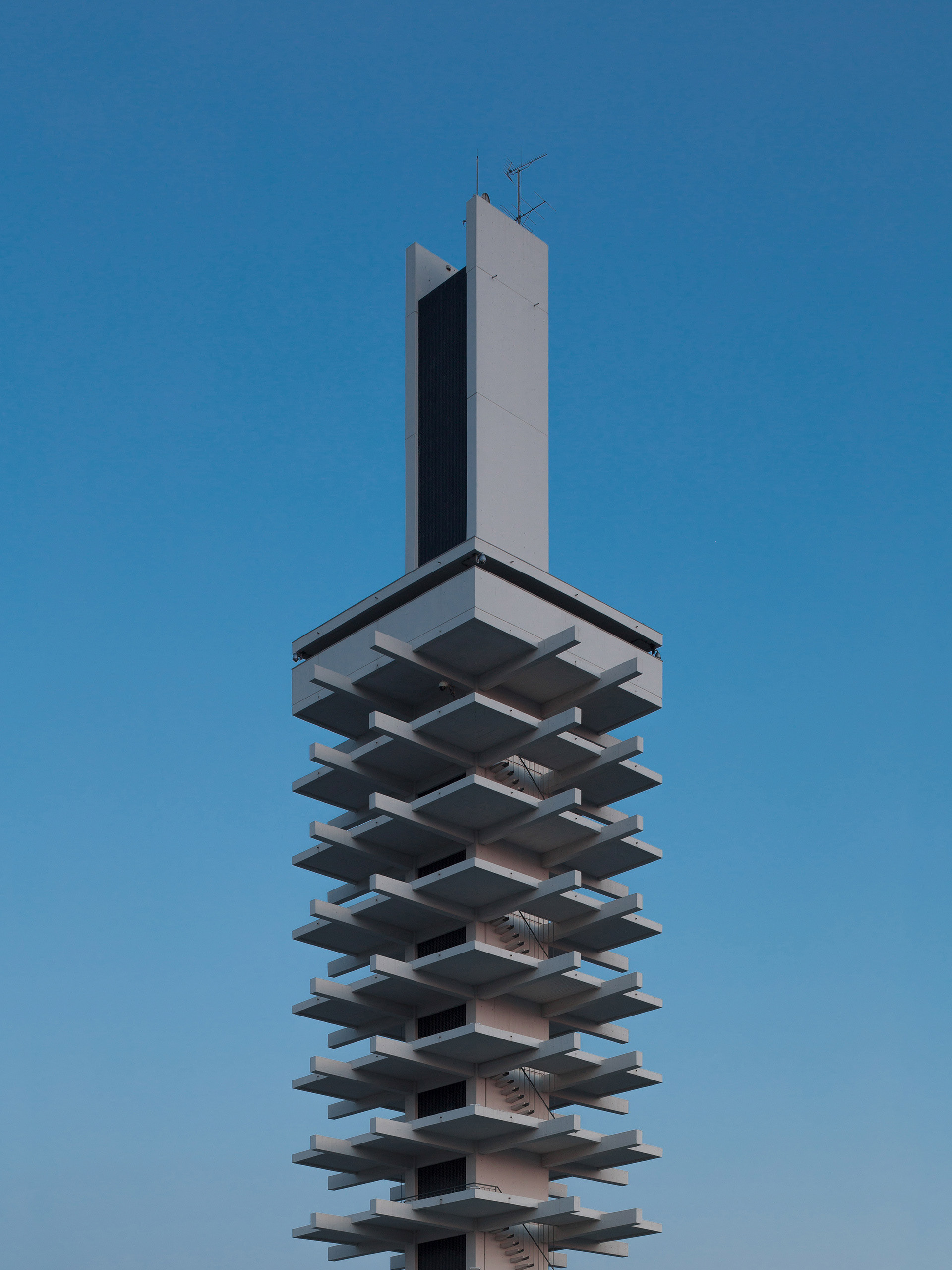 Client: Kushiro City & Black Falcon Studio
Exploring the forgotten world of Japan's northernmost Island, and a key area in the Ainu culture in Japan.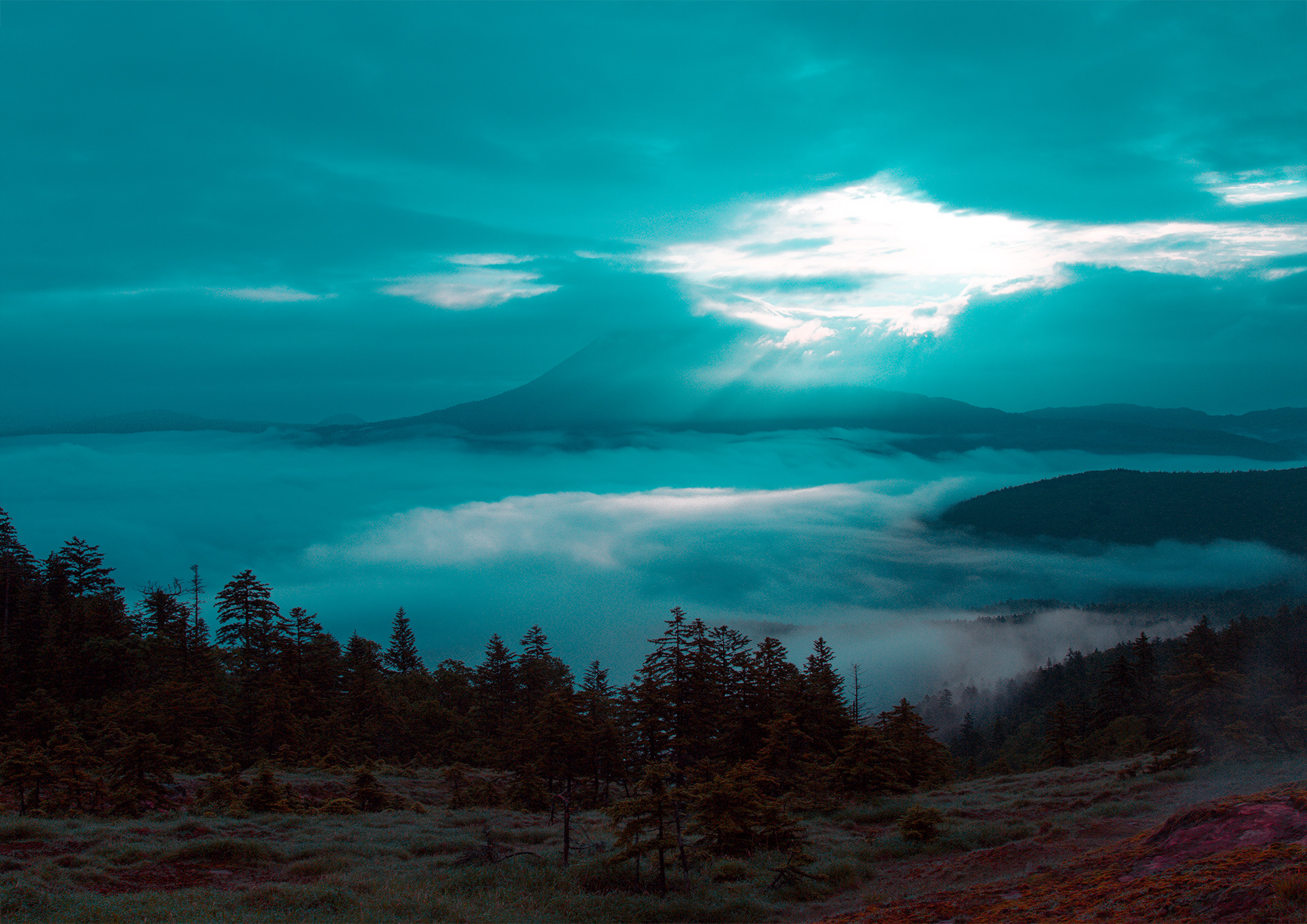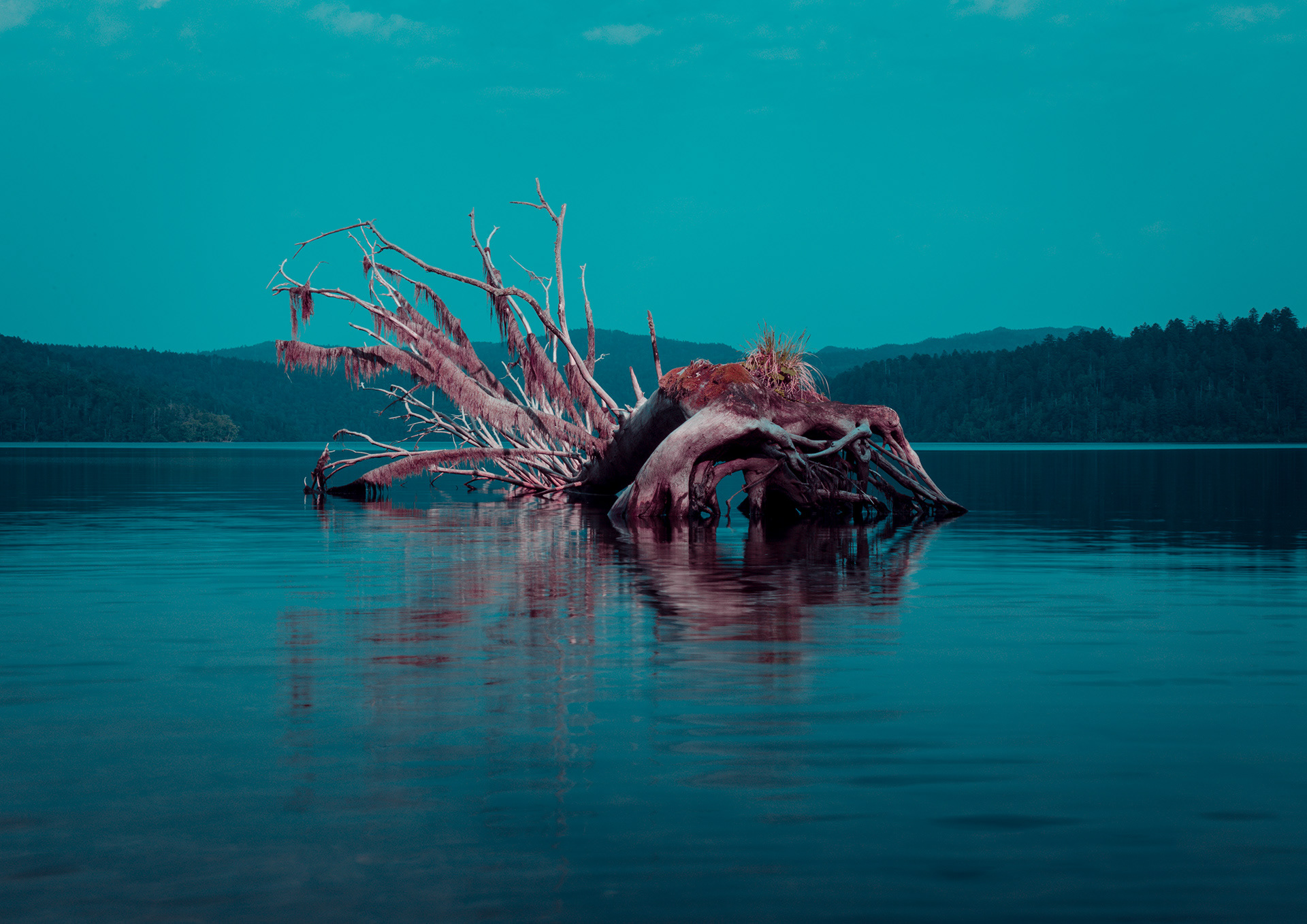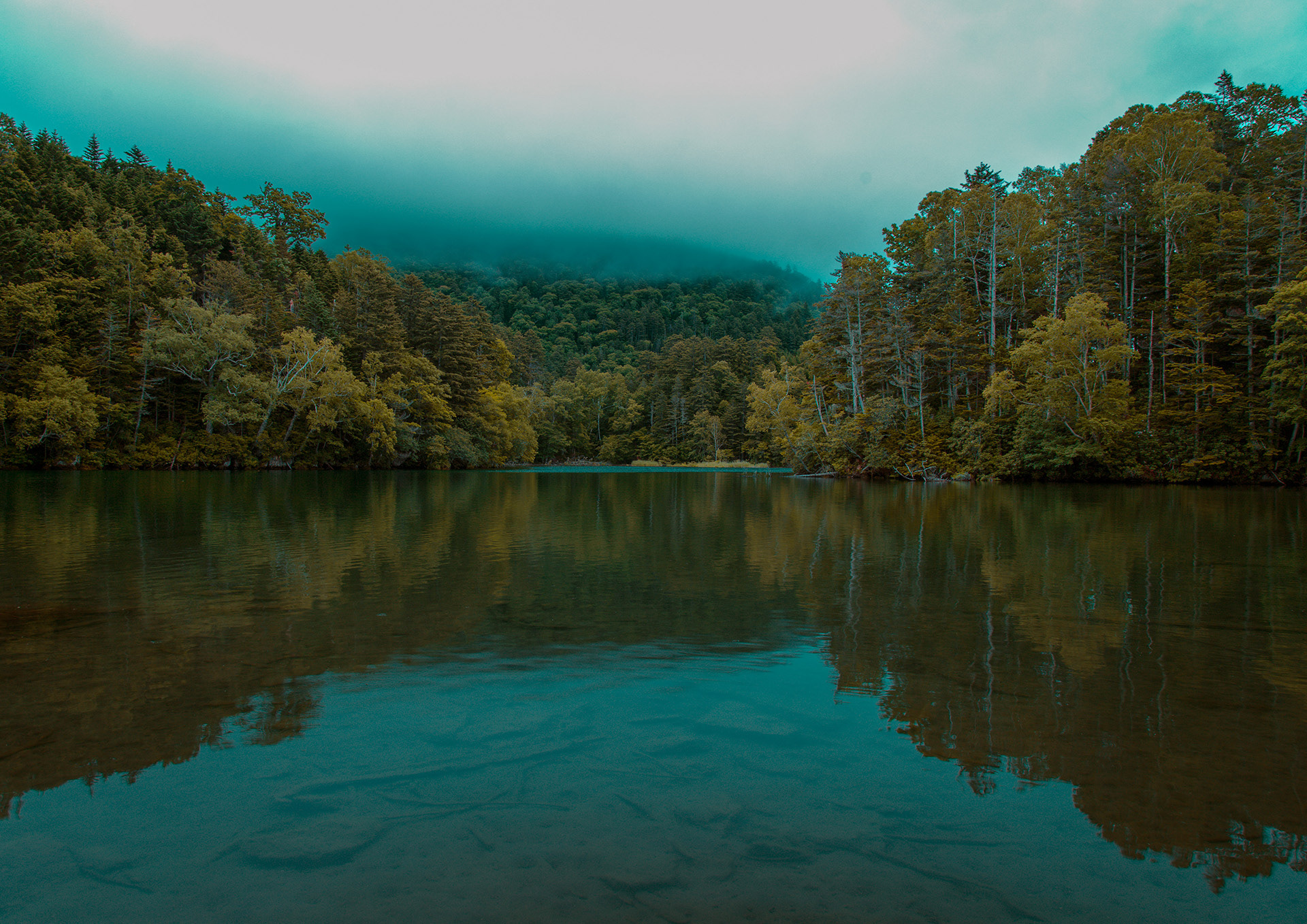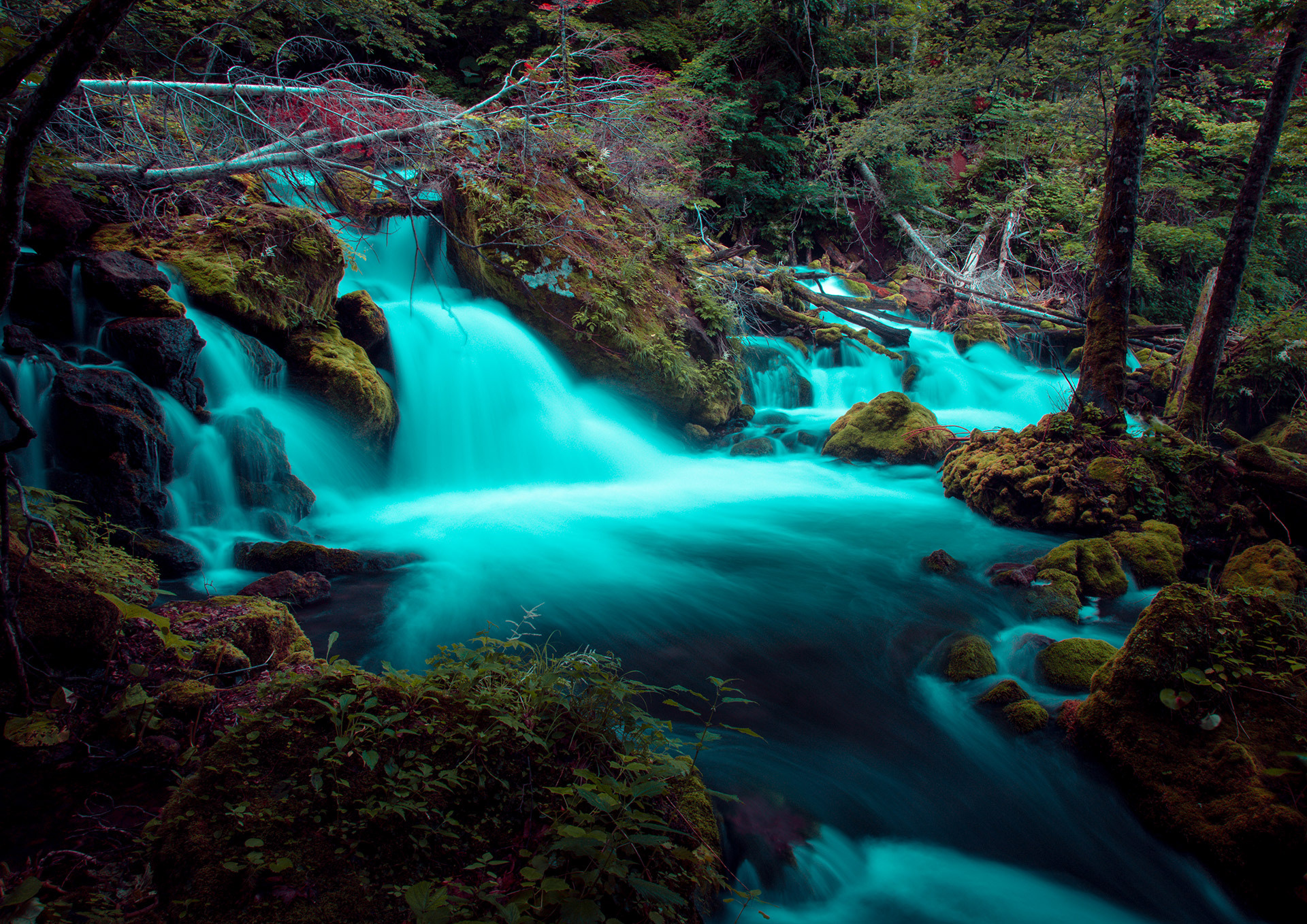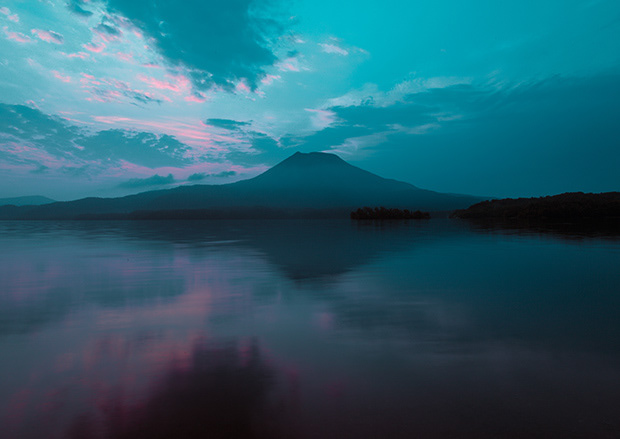 An ongoing exploration of the world's cities as seen through the lens of the night.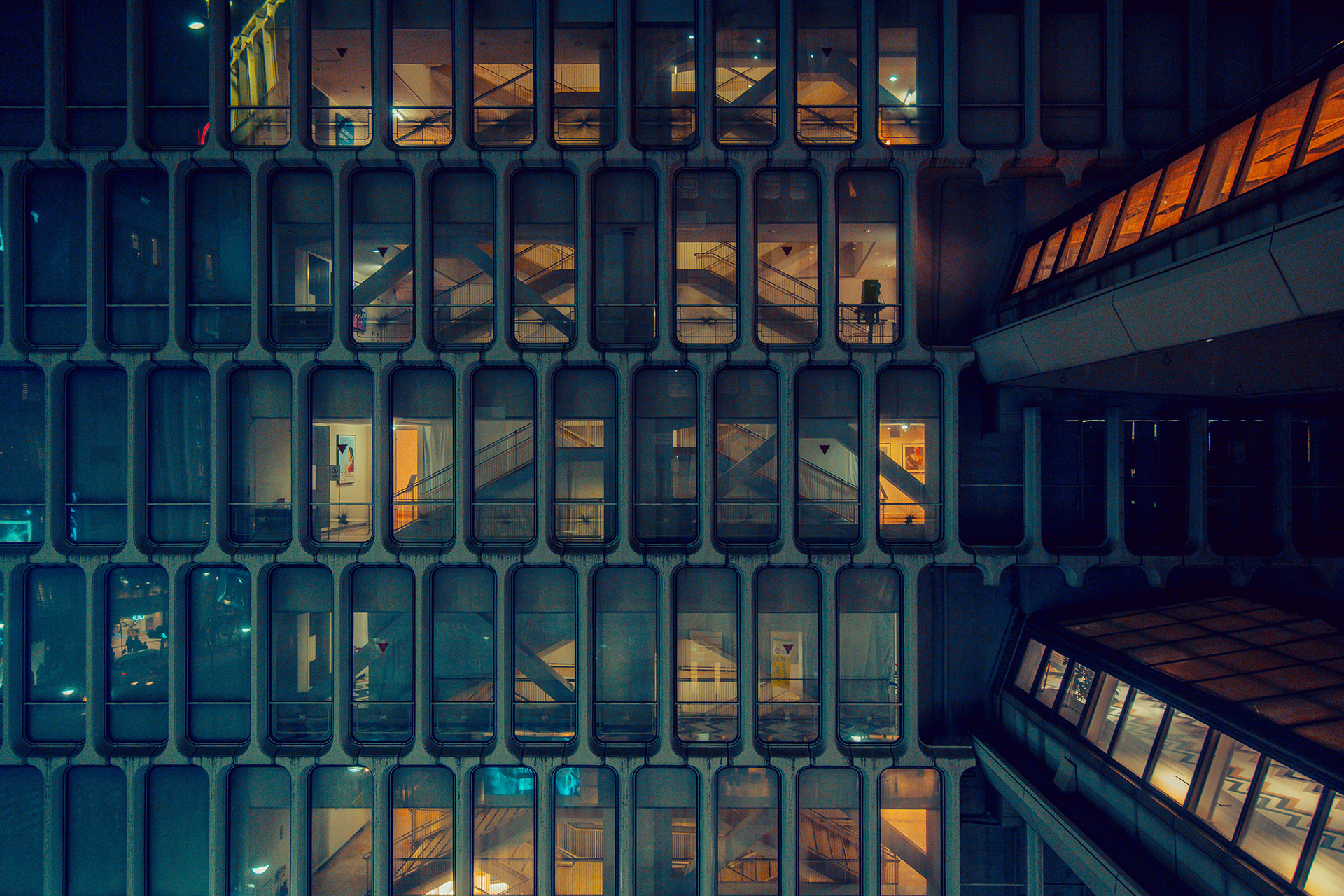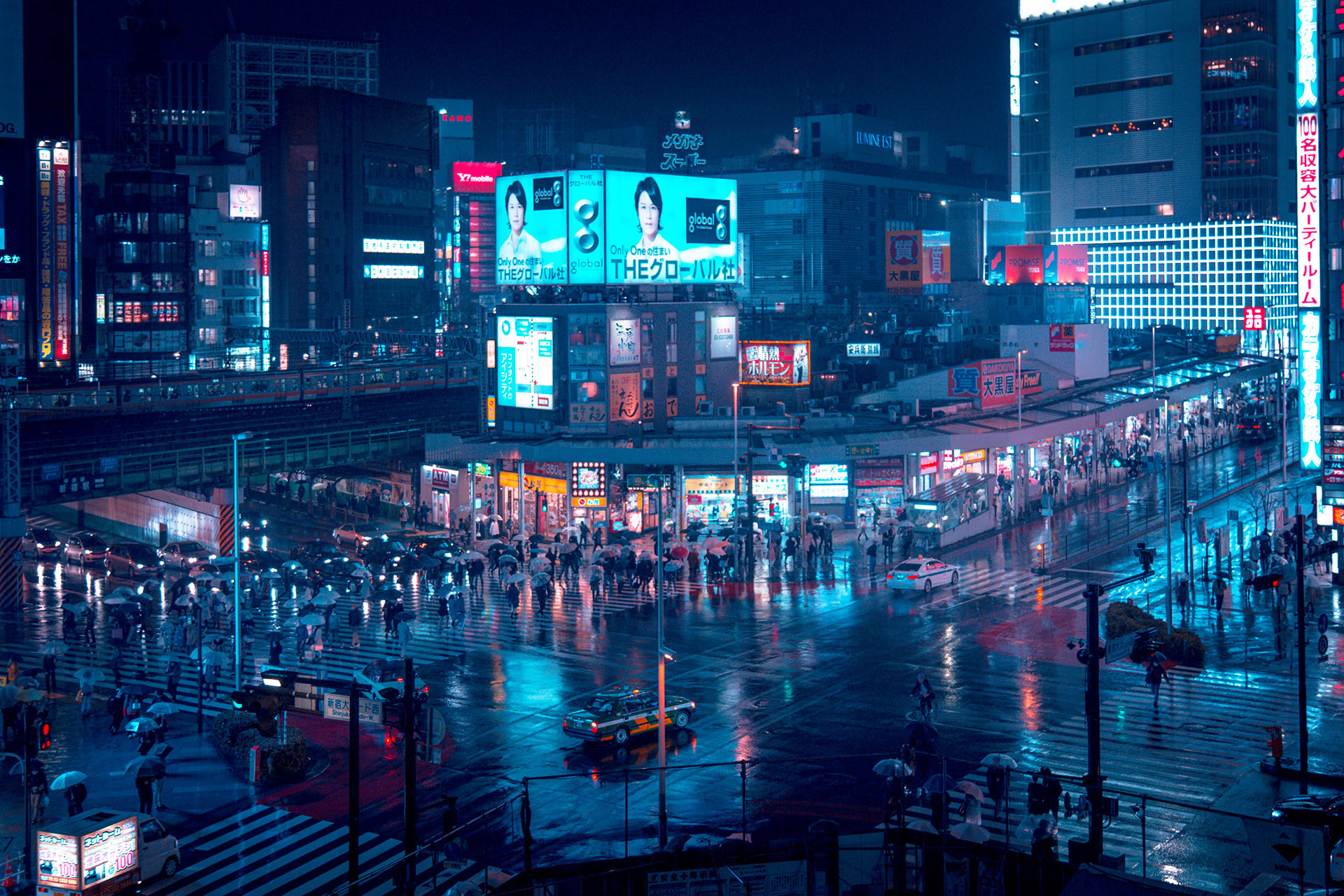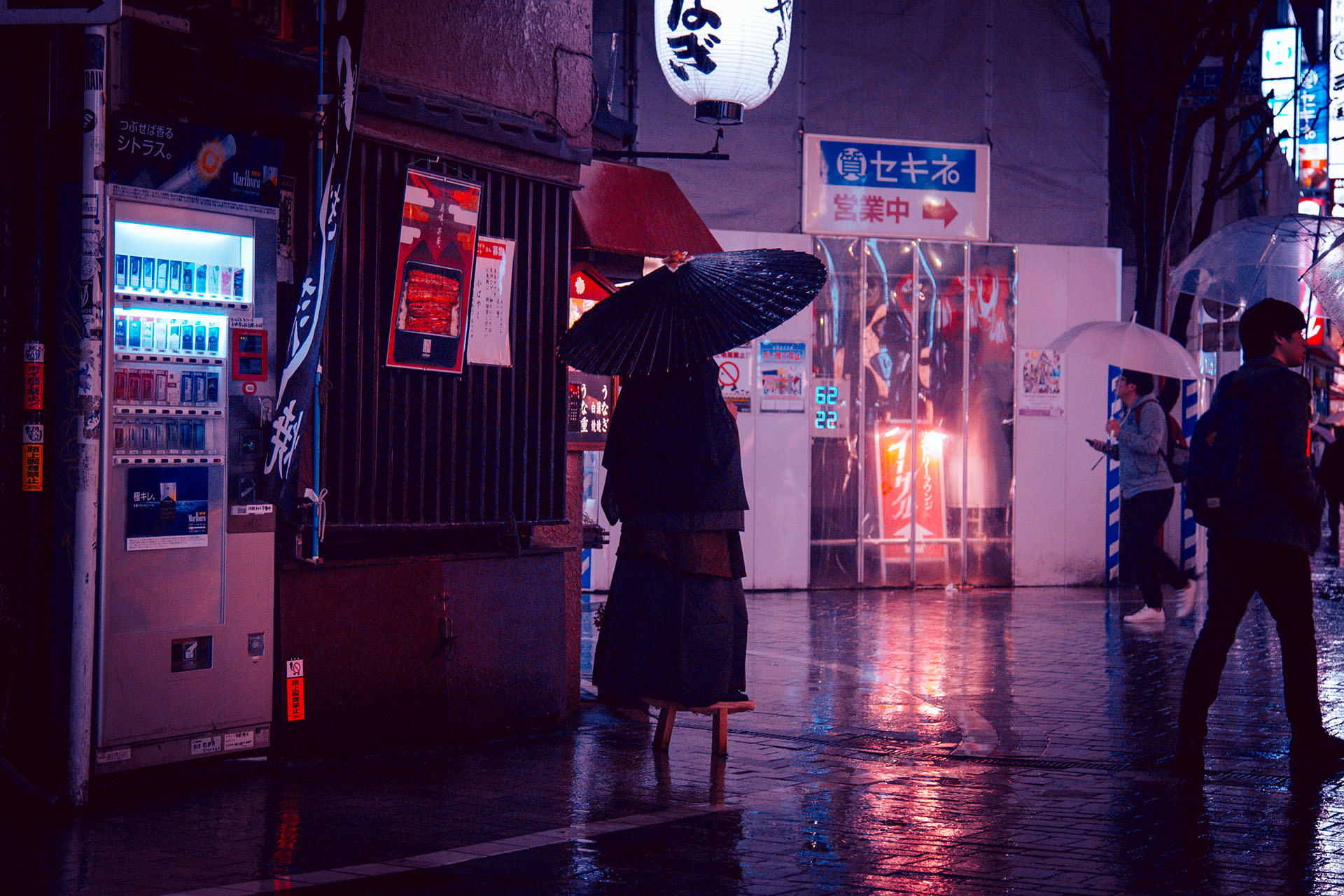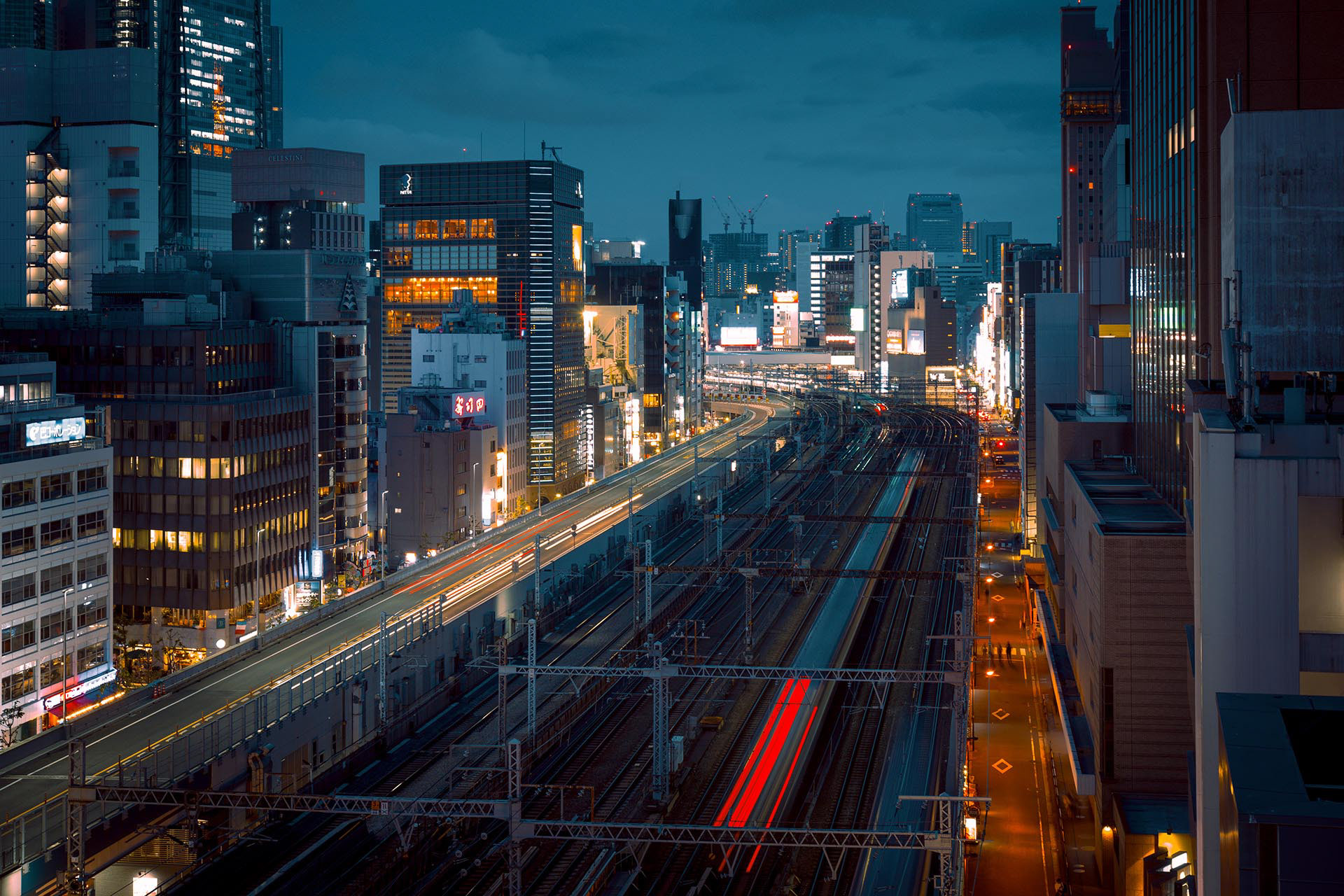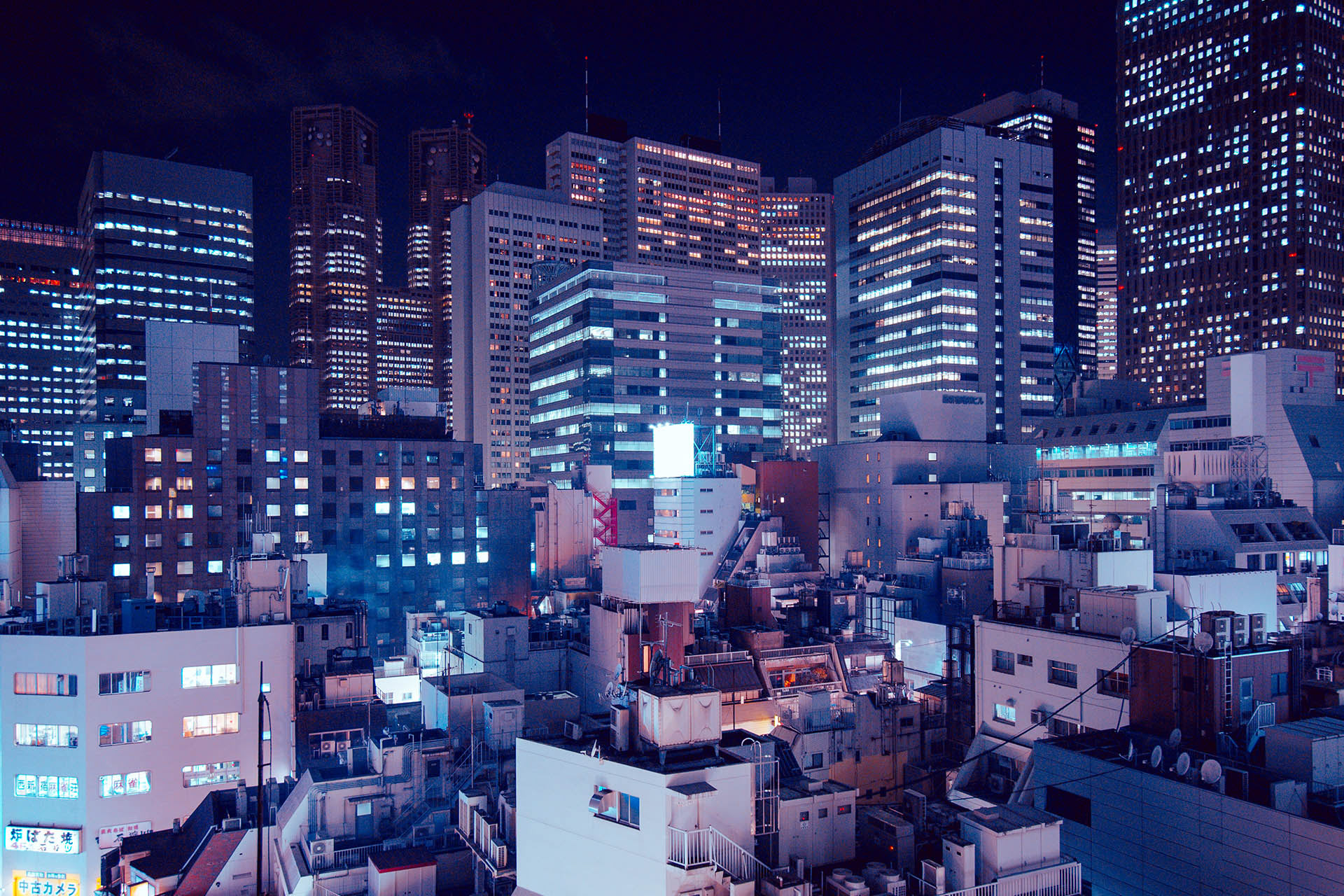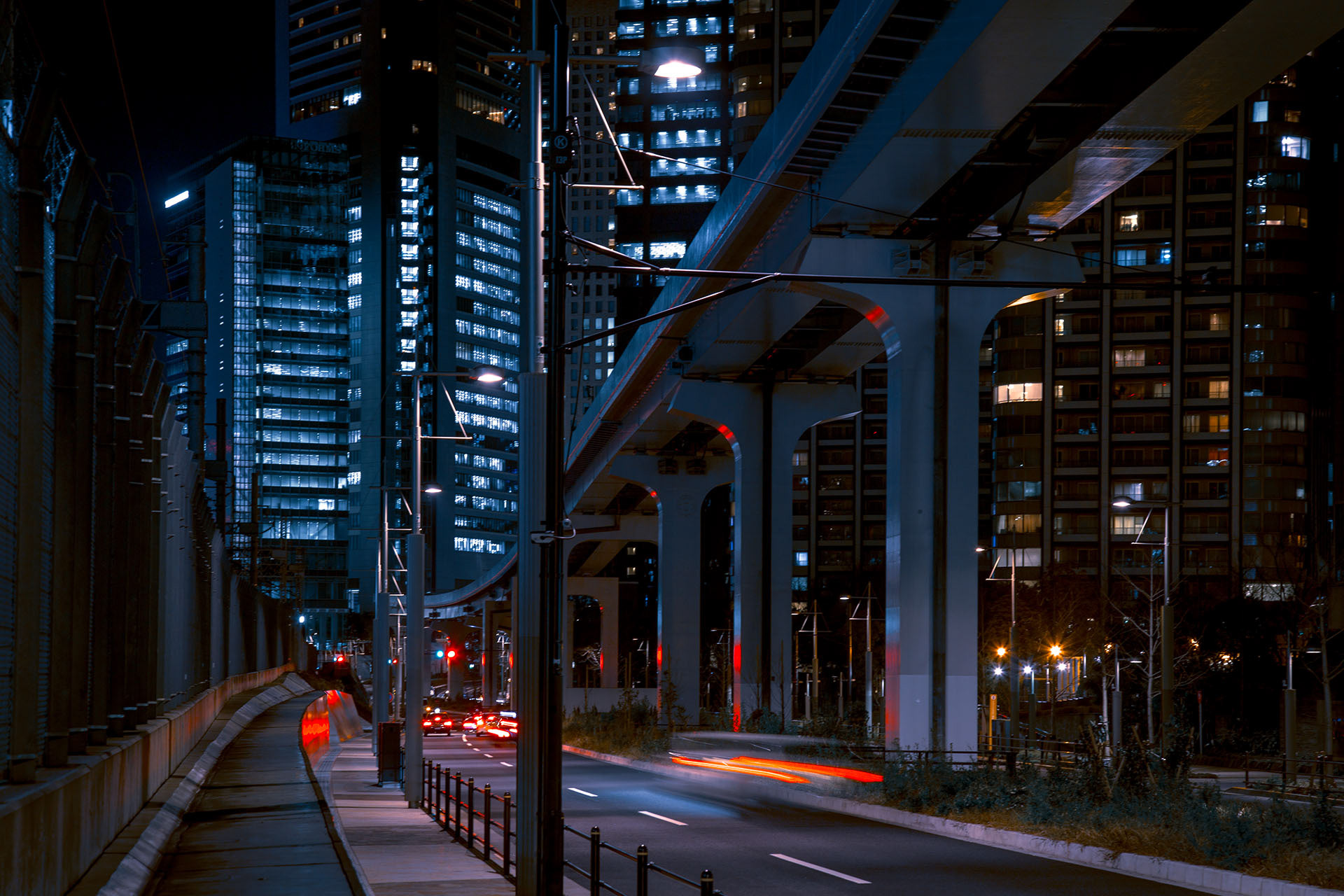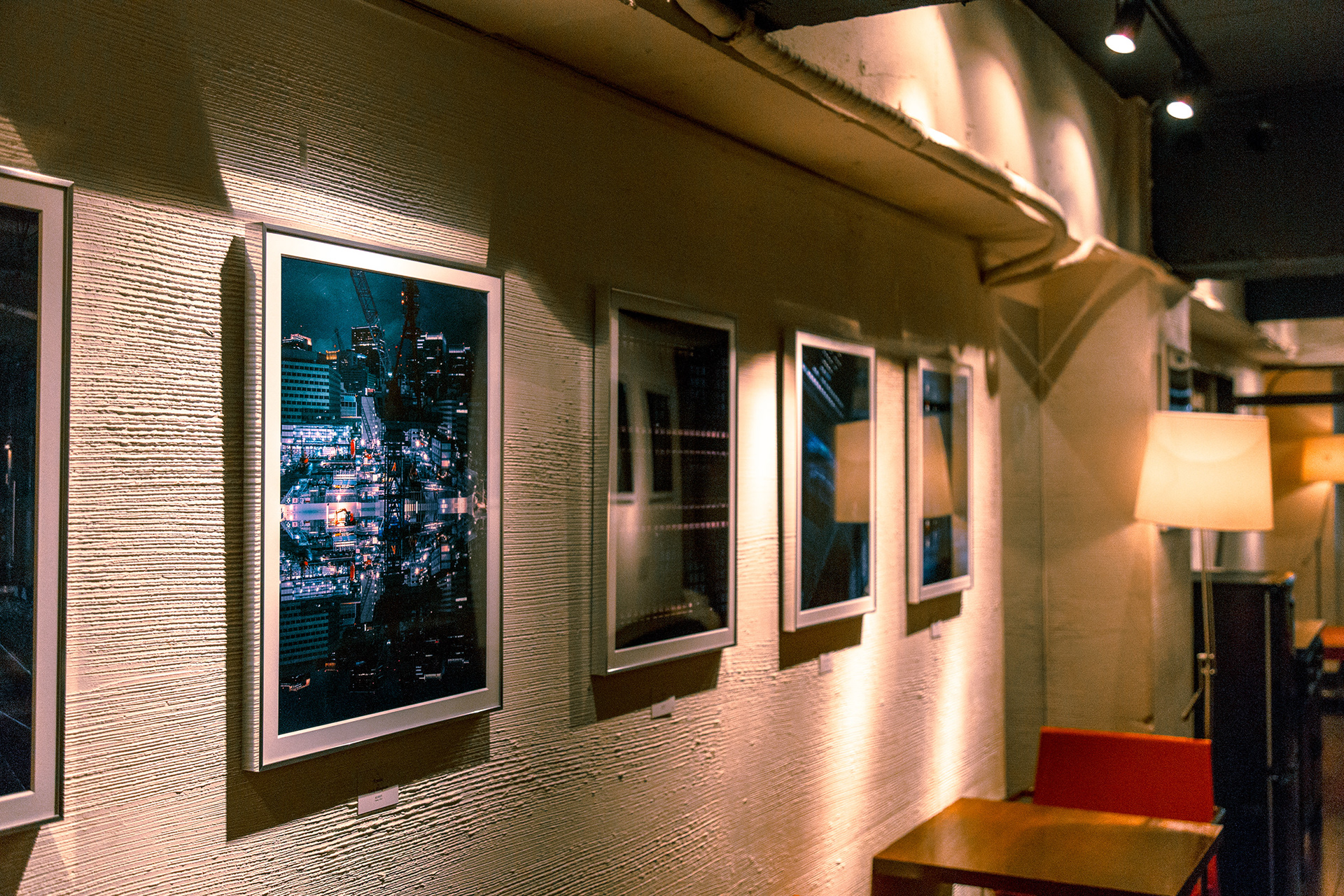 Selecte

d Events &

Publications
A recent 8-page feature and interview about Cody Ellingham's photography and photobook, 'Danchi Dreams', in the Spring Issue of HOME NZ Magazine.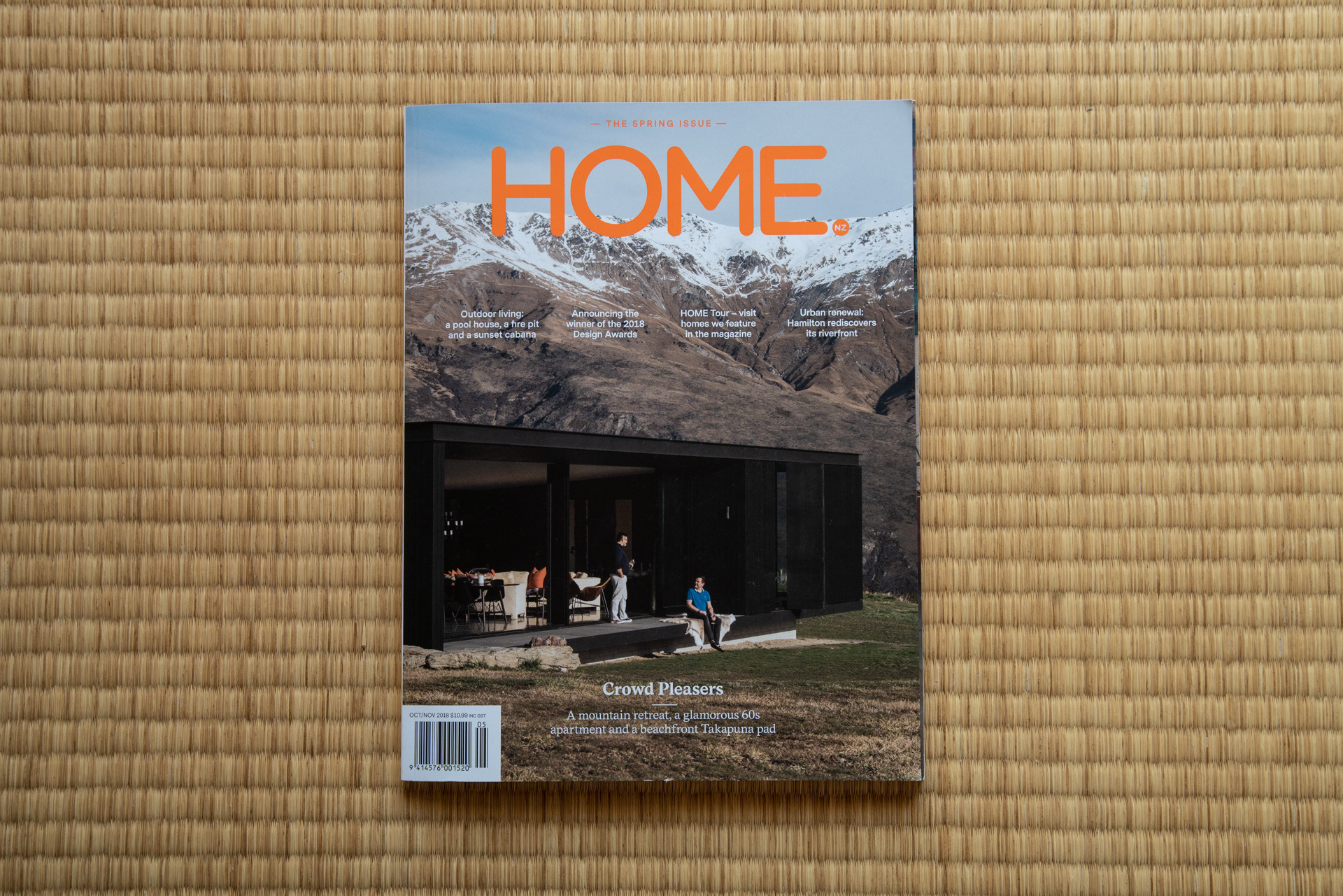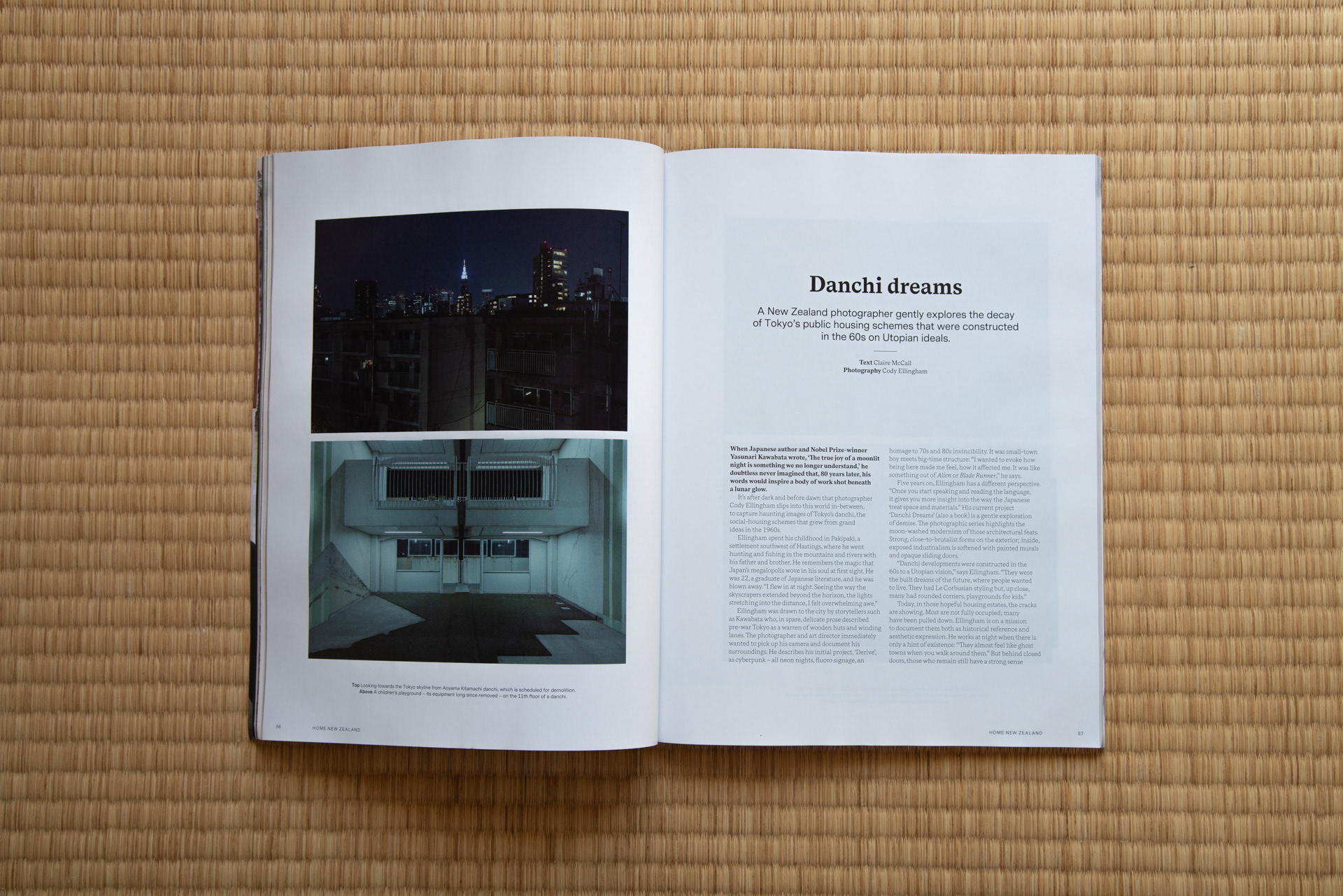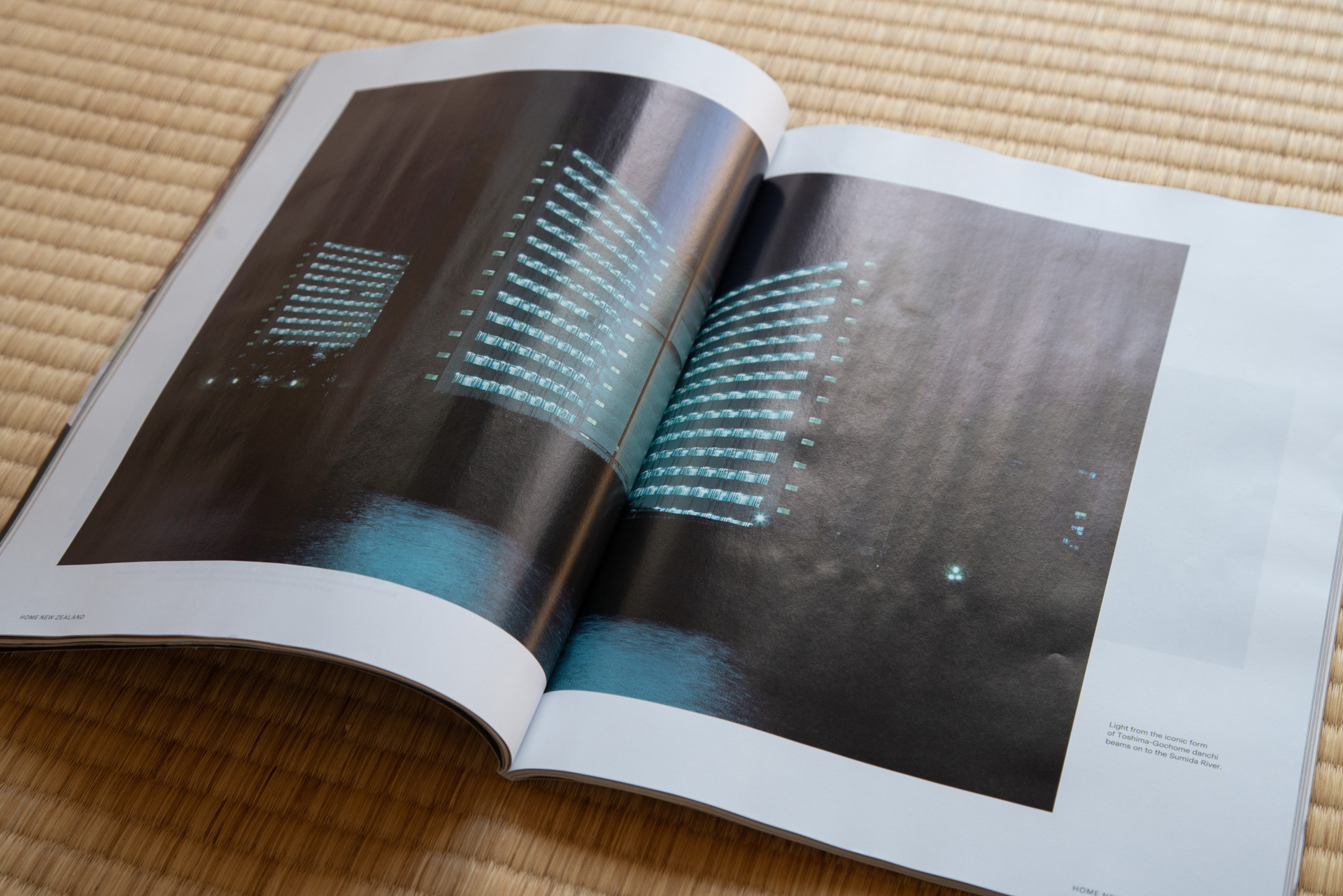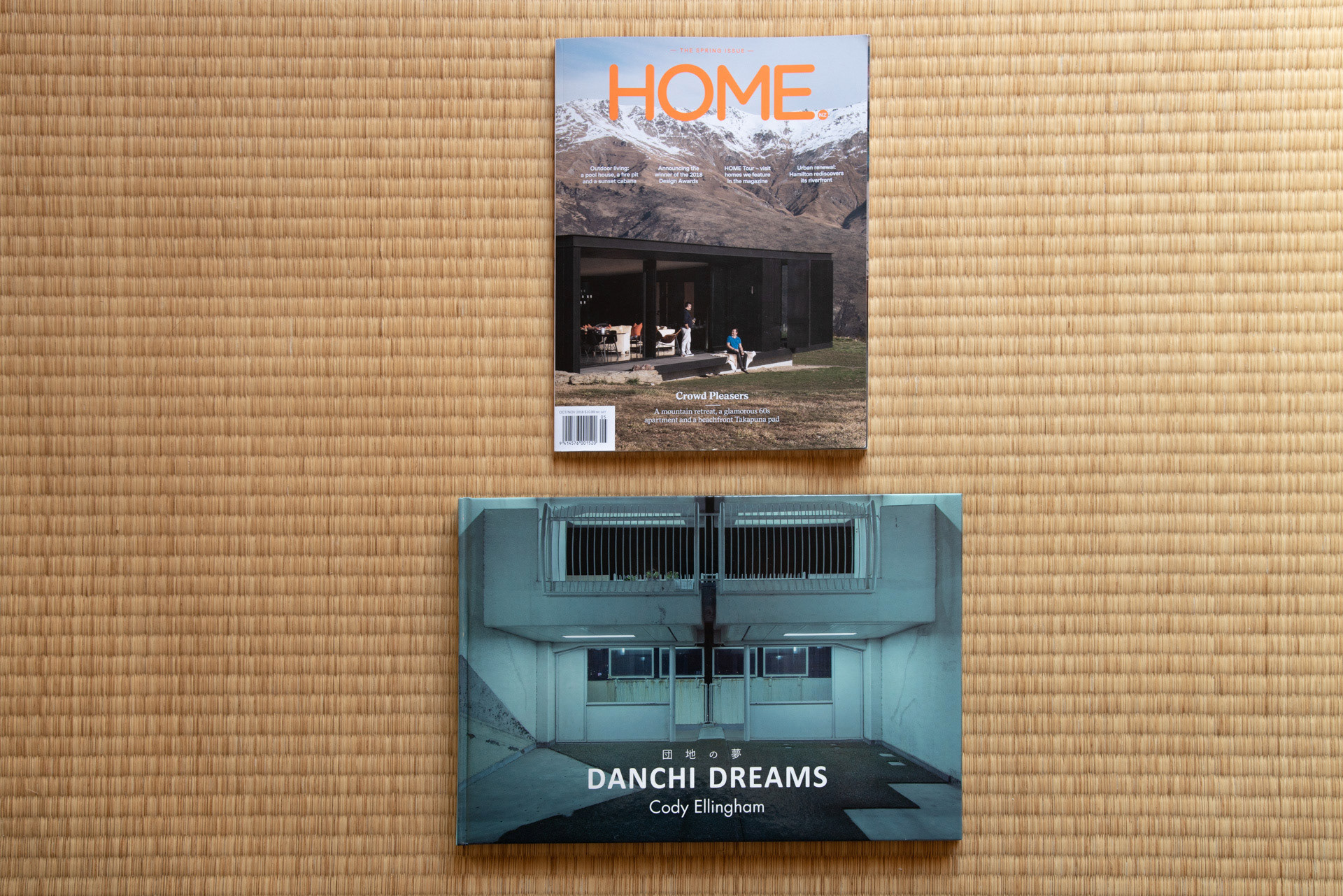 DERIVE by Cody Ellingham, as featured in Hong Kong Photonews.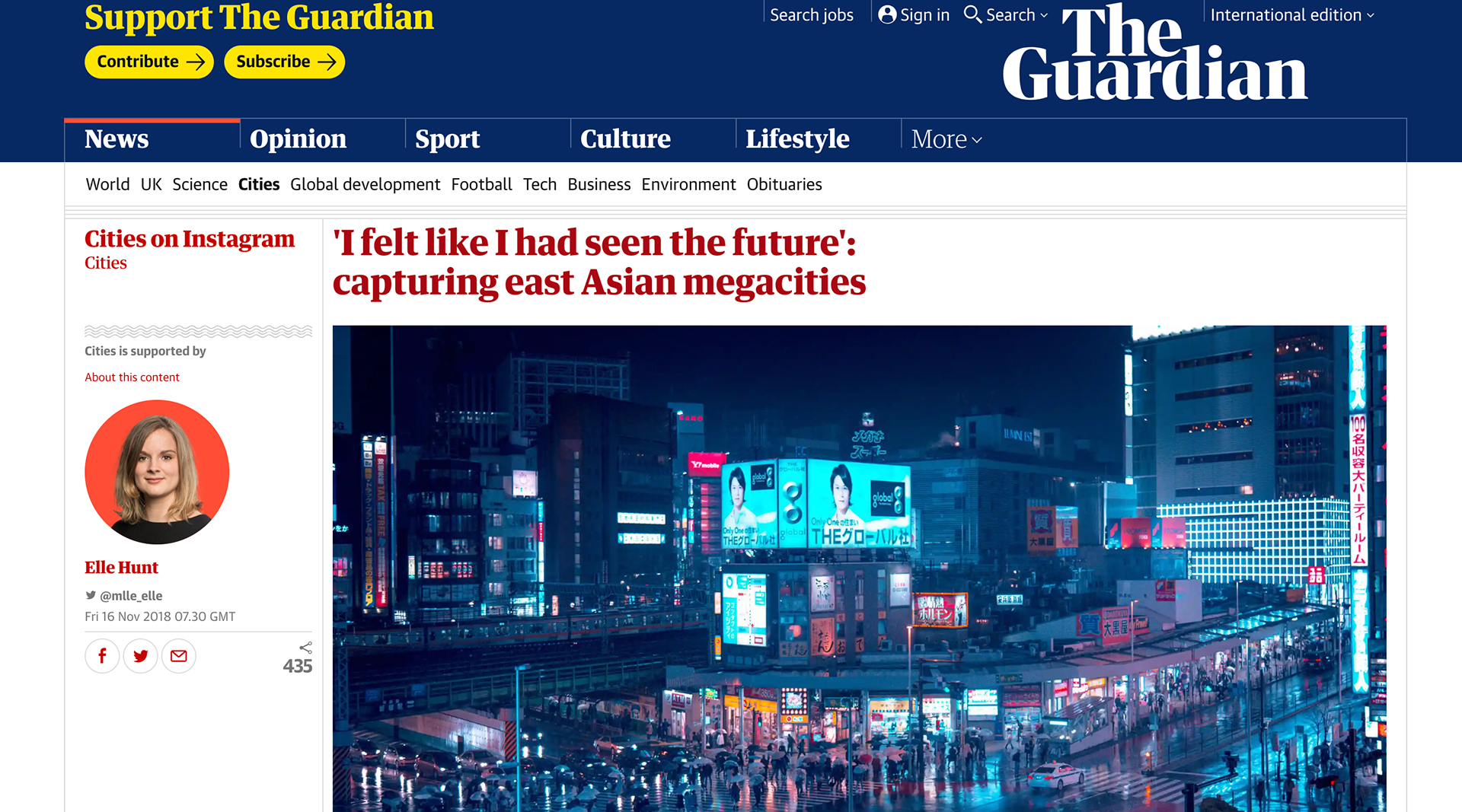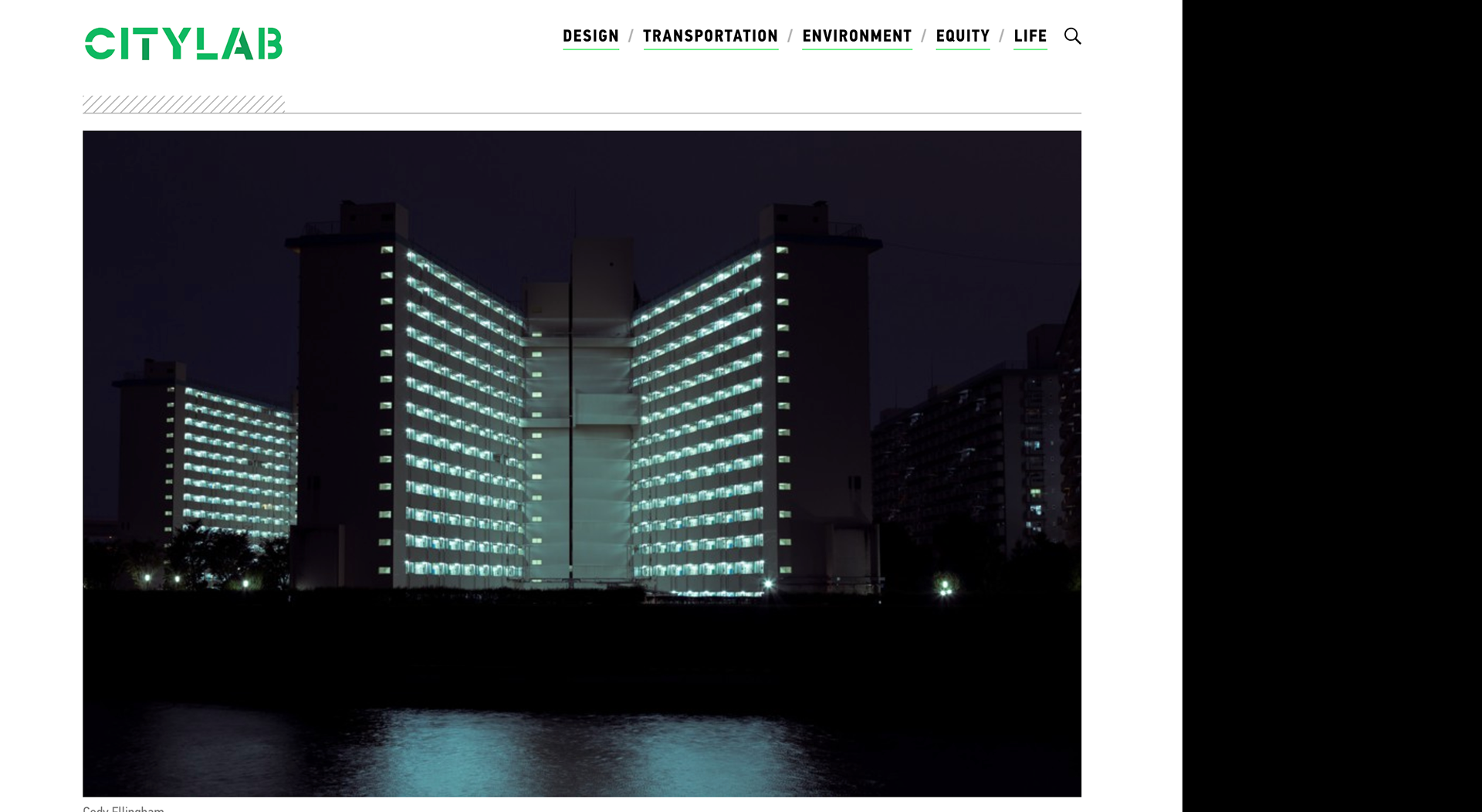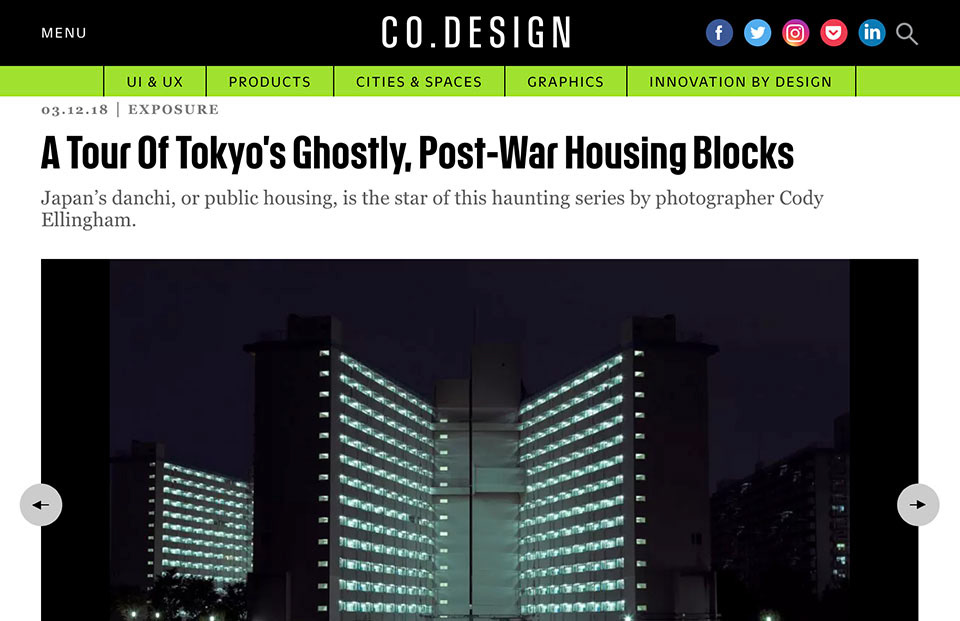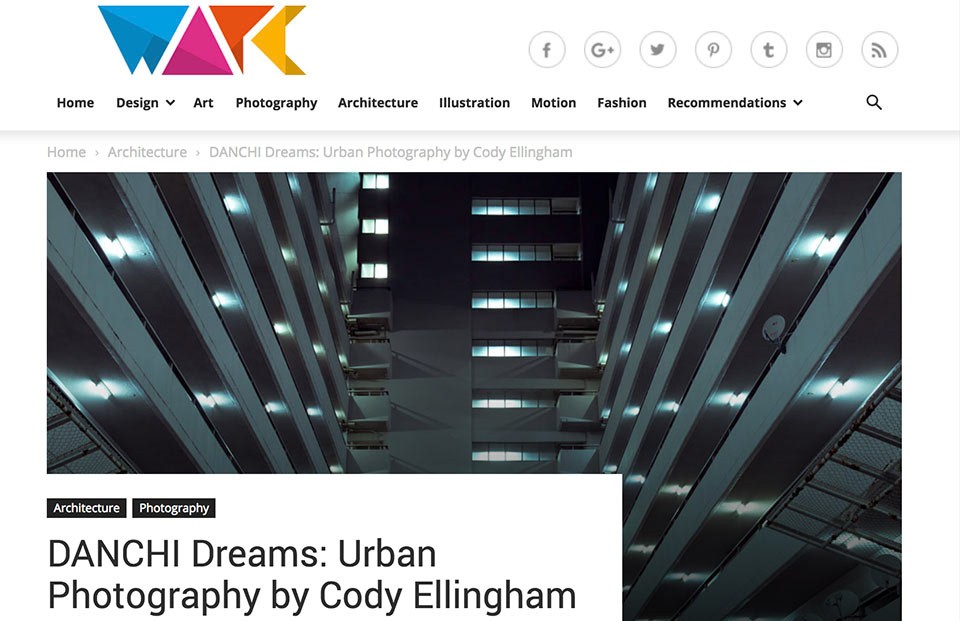 Victoria University of Wellington – "Future Cities Talk Series", June 2019
The University of Auckland – "Future Cities Talk Series", June 2019
Pecha Kucha Night, February 2018
Cody Ellingham is available for freelance and commissioned projects.
CBJE represents the commercial architecture work of Photographer and Art Director Cody Ellingham. Cody is based between Tokyo and New Zealand and travels for architectural, commercial, and commissioned photographic assignments all around the Asia-Pacific Region. 
Cody Ellingham is available for interior design, hotel, commercial, residential, and corporate photography assignments and projects. He is also a capable art and creative director, overseeing commercial photoshoots and image production.
His work have been published in numerous magazines throughout the world as well as exhibited in galleries.